Covering The Photo Beat; A Control Freak, An ND Filter, And A Utility Strap
Sigma 17-50mm f/2.8 EX DC OS HSM Lens
Sigma introduced their new 17-50mm f/2.8 EX DC OS HSM lens. This large aperture, standard zoom lens was created for APS-C digital cameras and features Sigma's Optical Stabilization functionality, which allows you to shoot handheld at shutter speeds nearly four steps slower than would otherwise be possible. It also features their new FLD glass and measures just 3.6". The lens has a minimum focusing distance of 11" and a maximum magnification ratio of 1:5. The MSRP is $980.
Contact: Sigma Corporation of America, 15 Fleetwood Ct., Ronkonkoma, NY 11779; (800) 896-6858; www.sigmaphoto.com.

Control Freak From Lensbaby
The Control Freak is a creative effects SLR camera lens with an innovative design that allows you to compress and bend the lens to achieve the desired focus then lock it in place and use the focus ring to fine-tune it even more. The Control Freak measures 3.41x3.49" and weighs 6.9 oz. It is compatible with the Lensbaby Optic Swap System and can focus from as close as 9" away from the subject to infinity. The suggested retail price is $350.
Contact: Lensbaby, LLC, 824 SE 16th Ave., Portland, OR 97214; (877) 536-7222, (971) 223-5662 (outside U.S.A.); www.lensbaby.com.

HOYA PRO1 Digital ND16 Filter
THK Photo Products, Inc. has introduced their new HOYA PRO1 Digital ND16 Neutral Density filter. The ND16 has a factor of 16, meaning there is a four-stop light loss, perfect for slowing down the shutter speed of your camera in order to capture motion in bright light. It can also be utilized for bokeh and shallow depth-of-field effects in bright light. The HOYA PRO1 Digital ND16 filter has all the features of the PRO1 Digital H series such as DMC multi-coating to reduce reflections and a low-profile frame. It is available in sizes that range from 49-77mm.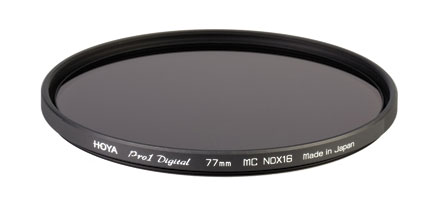 Contact: THK Photo Products, Inc., 7642 Woodwind Dr., Huntington Beach, CA 92647; (800) 421-1141; www.thkphoto.com.

Kubota DASHBOARD 3 Pro, Texture Tools, And Sloppy Borders
Kubota ImageTools has announced therelease of DASHBOARD 3 Pro, brand-new Texture Tools, and updated Sloppy Borders. DASHBOARD 3 Pro is a floating palette within Photoshop that acts like a search engine for various actions, allowing you to save valuable time by locating and using them instantly. DASHBOARD 3 Pro is available for immediate download from the Kubota Image Tools website. First time users may purchase it for $79; it's $49 for owners of previous versions or if purchased with any set of Kubota Actions. New versions of Kubota Texture Tools and Sloppy Borders feature their own DASHBOARD. The Earth Textures - Smooth Organic Pak and the Industrial Textures - High Tech Electric Pak each offer 50 textures for a retail value of $149 each. The re-released Sloppy Borders include over 100 classic film-effect borders to choose from for $149.
Contact: Kubota Image Tools, 19855 4th St., Ste. 105, Bend, OR 97701; (877) 330-4330; www.kubotaimagetools.com.

FEATURED VIDEO