Contemporary American Photography In Germany; 7th International Photo Days In Mannheim/Ludwigshafen Page 2
Uncommon venues made the visit adventurous. Along with museums and galleries, shows were held in a closed indoor pool, an old fire station, and buildings under construction. With its interesting and extensive program, International Photo Days has now successfully found a spot among the other major photographic festivals of the world, like Houston, Moscow, Montreal, and Arles.
Steven Benson, "Red, White & Blue in Black and White"--Benson photographed after September 11th in Detroit and its environs.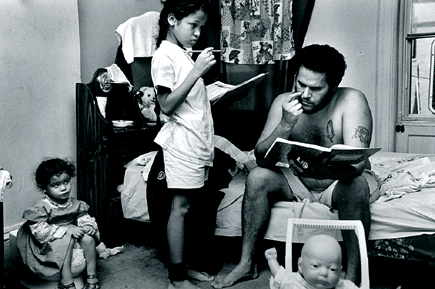 Steve Hart, "A Bronx Family Album"--Hart proffers an unsentimental yet sensitive view of a Puerto Rican couple living in the Bronx, New York. Ralph and Sensa both have AIDS and have been driven to life's limits. Hart created a masterful portfolio of the lives of the HIV-positive parents and their healthy children.
Claudio Hils, "Neuland"--For the series "Neuland," produced between 1989 and '99, Hils recorded a decade of German history that began with the fall of the Berlin wall in November '89.
Dan Nelken, "Till the Cows Come Home"--Nelken recorded the essence of time-honored ways of living and working. At a country fair all the stress of the year's hard work and hard times seem to fly away.
Hallenbad Nord (Indoor Swimming Pool North)--You might think this an unusual location for a photo exhibition--a closed indoor swimming pool in Ludwigshafen. Photo by Heiner Henninges.
| | |
| --- | --- |
| | |
| Ben J. Fernandez, "Conscience: The Ultimate Weapon"--Fernandez's photography of Dr. Martin Luther King has toured the world and moved viewers everywhere. | Lauren Greenfield, "Girl Culture"--Greenfield has followed all the little girls in the nation. |
Larry Fink, "Forbidden Pictures"--Body doubles for Bush and his corporate friends, a work inspired by the paintings of George Grosz and Otto Dix.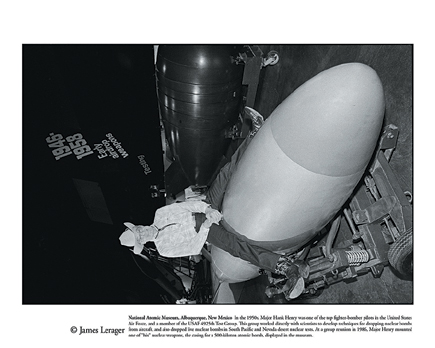 James Lerager, "Nuclear History - Nuclear Destiny"--A documentary about the victims, consequences, and costs of the Atomic Age and the Cold War, witnessed from the nuclear testing ground in Los Alamos, Nevada, to Hiroshima and Chernobyl.