COMPOSITION: Watch this Pro Struggle to Get a Shot (VIDEO)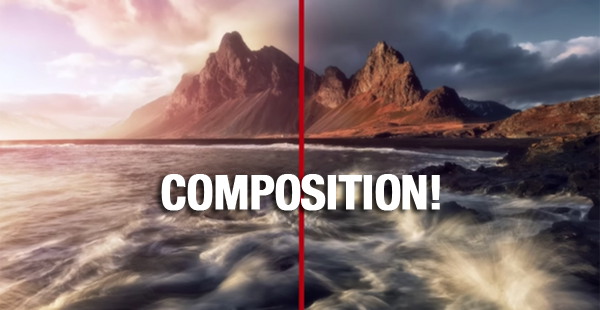 The way you frame an outdoor scene can often be the difference between a mediocre shot and one that really grabs attention. In the tutorial below you'll discover both impediments and potential solutions to composing landscape images for maximum impact.
Mads Peter Iversen is a Danish landscape pro known for a unique minimalist style and his expert use of negative space. His view is that, "Composition in landscape photography involves arranging the different visual elements in relation to each other and using the light to your advantage."
In the behind-the-scene tutorial below you'll watch Iverson photograph an old mill North of Copenhagen during winter. It's a beautiful location, but there are a few problems that make it difficult for him to memorialize the scene to his liking.
As Iversen says, "Composition is not a perfect science, but rather more of a personal feeling." In other words, it's a very subjective task depending upon the particular style you prefer." And that's precisely why Iversen is somewhat stymied by the situation he confronts.
In other words, even experts like Iversen occasionally struggle with a location, and sometime the challenges are too great to overcome—especially for photographers with extremely high standards. What makes this video so interesting is the battle between Iverson and the scene at hand.
In this case the challenges include distracting elements that can't be eliminated with a shift in camera position, and dirty snow full of clutter in the foreground. There's also the fact that the setting sun behind Iversen throws his shadow into the frame while he attempts to find the right angle to capture the picturesque mill in the background.
What makes this video so interesting is that unlike other lessons from Iversen, this one doesn't conclude with a bunch of gorgeous shots. Nonetheless, watching him struggle to get an epic shot is extremely instructive.
You can find more tips and tricks for photographing the great outdoors by paying a visit to Iversen's popular YouTube channel.
And check out the tutorial we posted earlier from a Romanian pro, with seven mistakes to avoid for capturing compelling landscape photos.

FEATURED VIDEO