Check Out These Awesome Black Friday Deals on Nikon Cameras, Lenses & Accessories!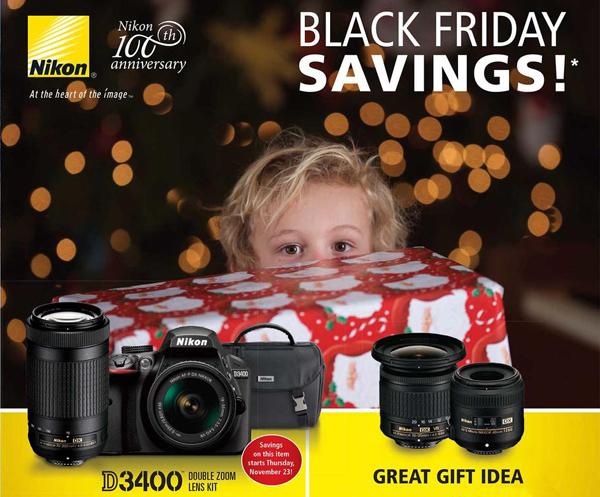 Two of our favorite holidays, Thanksgiving and Black Friday, are right around the corner. And if you'd like to save some cash on photo gear, check out these great deals on Nikon cameras, lenses and accessories.
You'll find dozens of bargains at this link from BlackFriday.com, including a $400 discount on a Nikon D3400 DSLR Dual-Lens Kit that you can pick up for $499.99. There are also instant savings on a large selection of Nikkor lenses.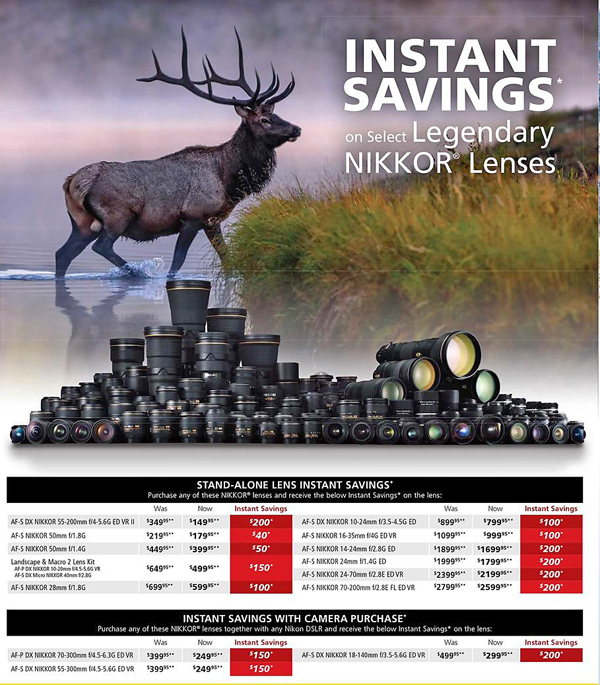 When taking a look at this holiday ad, be sure to scroll through all five pages to see everything that's on sale. In addition to an assortment of camera bodies and lenses, you can pick up some sweet deals on accessories and a VR Kit. There are also combo deals when you purchase more than one item.
So check your bank balance, head over to this link, and start shopping! And if you're interested in the affordable Nikon D3400 DSLR, be sure and take a look at our review.

FEATURED VIDEO