Check Out These 10 Great Tips on How to Up Your Street Photography Game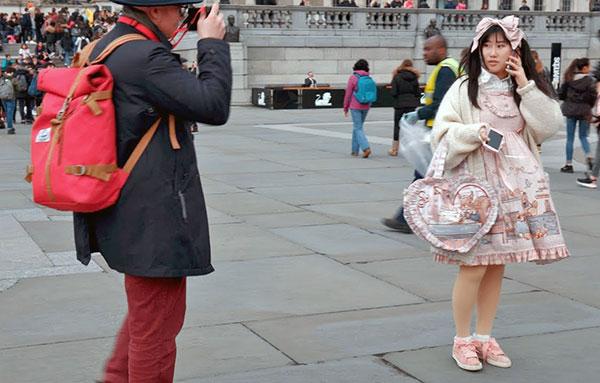 If you love street photography but want to improve your skills, watch the below video featuring advice from two up-and-coming street photographers. In the video, Joshua K Jackson and Craig Whitehead (aka SixStreetUnder) hit the streets with their cameras, explaining 10 key tips as they photograph the scene.
Here are the 10 street photography tips that Jackson and Whitehead explain to interviewer Kaiman Wong in the 10-minute clip.
1. Overcome the Fear
2. Upgrade Skills Not Gear
3. Have Your Camera Ready
4. Remove Technical Distractions
5. Tell a Story
6. Everyone Shoots Sh*t Photos
7. Create Your Own Luck
8. Forget Technical Perfection
9. Look for Something New
10. Minimal Post Processing
Street photography can be a challenging but rewarding genre for many novices. The beauty of it is that it's so simple: just take your camera out your front door and start shooting. The challenge is that it can be intimidating to shoot total strangers on the street.
What we like about Jackson and Whitehead's tips is that they emphasize how to feel comfortable shooting on the street rather than getting bogged down in all kinds of technical and gear-related details. In fact, they say early on that it's more important to just keep practicing rather than worry about "technical distractions."
They also admit that, oftentimes, 99% of the images they shoot on the street are duds. But they add it's that 1% of magic that keeps them searching for the "decisive moment" with their cameras.
You can see more photography tutorials and gear test videos on Wong's YouTube channel. See more of Jackson's work on his Instagram page, and more of Whitehead's work on his Instagram page.
Here are three other street photography tutorials we have featured recently:
How to Crush Street Photography Using These Great Tips (VIDEO)
8 Great Street Photography Tips on How to Frame and Compose Images in the City (VIDEO)
Here's How to Overcome Your Fear to Shoot Awesome Street Photography of Strangers (VIDEO)

LATEST VIDEO