Celebrate International Women's Day with These Masterful Self-Portraits by Vivian Maier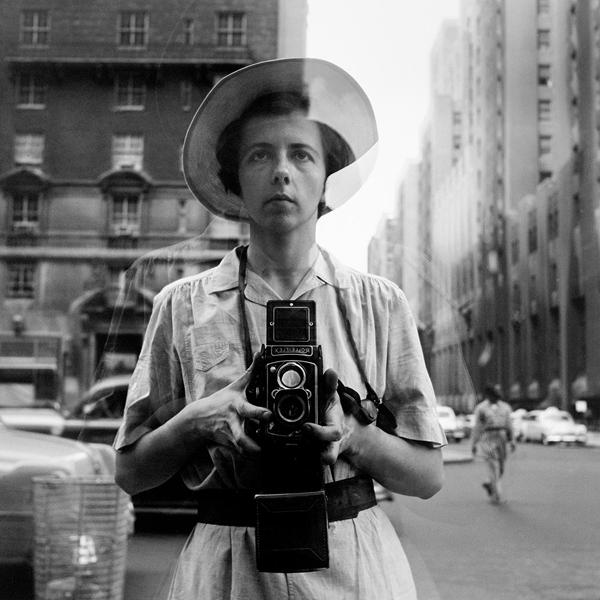 The remarkable story of American street photographer Vivian Maier began in 2009 shortly after her death when Chicago native John Maloof purchased what turned out to be a treasure trove of undeveloped film and negatives made by the previously unknown photographer.
Maloof, a historic preservationist, was fascinated by the unique artistry of the work he unwittingly acquired in the storage locker he purchased at auction. Thanks to Maloof's hard work and commitment, his discovery eventually resulted in the book Vivian Maier: A Photographer Found, and the highly acclaimed 2013 documentary "Finding Vivian Maier."
Born in the Bronx of a French father and Austrian mother, Maier lived rather anonymously on her own terms. In fact, many of her friends were surprised to later learn that she even owned a camera. Posthumously, she rapidly gained acclaim once the book and film were released.
While much of her life still remains a mystery, once Maier gained notoriety researchers assembled a bit of biographical information. It's now known that she made over 100,000 images.
Most of Maier's photographs were candid street shots she captured of others, but her archive does include numerous artistic self-portraits including those you see here
Thus, what better way to celebrate International Women's Day that by reflecting upon a women photographer known for always speaking her mind, who became a sensation only after her death? You can read more about Maier in our earlier piece describing the book and film about her life, and by visiting the official Vivian Maier website.
We also encourage you to watch the following trailer for the documentary "Finding Vivian Maier."

FEATURED VIDEO