Canon PowerShot SX40 HS Camera Review
The Canon SX40 HS is a compact bridge camera with an extreme zoom lens. It offers focal length settings between 24mm and 840mm (35mm film camera equivalent), which allows users to shoot nice wide-angle shots to extreme telephoto images. Adjusting the zoom lens between 24mm and 300mm is easy and allows a nearly continuous setup of the desired field of view. However, zooming between 500mm and 840mm requires more work.
The camera offers a large dial on top to access exposure programs like P, S, A, and M. It allows users to define two custom settings, which can be chosen with the C1 and C2 indicators on this dial. It offers numerous scene modes via the SCN setting. In addition, it offers two very special modes directly from the mode dial: a fisheye effect, which zooms into the wide-angle image and distorts it, and a sports scene mode, which uses very fast shutter speeds to take freeze frames of fast-moving objects.
The camera is able to record Full HD video with 24 frames per second and allows zooming while recording video, but the zoom servo motor is quite loud and you will hear the zoom motion in the final video. It offers a second shutter release button on the back for starting video recording.
The camera uses a fully articulated swivel LCD on the back. The photographer can flip it to the left side of the camera and rotate it by 180 degrees to the front for self-portraits—in all, 270-degree rotation is possible. The LCD screen has a quite low resolution of 230,000 RGB dots and a diameter of 2.7". The built-in viewfinder also uses an LCD screen, which offers 202,000 RGB dots.
The camera has an SLR-like design with a large and handy grip on its right side. This grip allows the user to easily reach the shutter release button and the zoom switch. For menu navigation the camera uses a combination of a four-way cursor field and an additional dial ring which encircles the cursor field. The result is that the photographer can choose and change all parameters quickly and easily.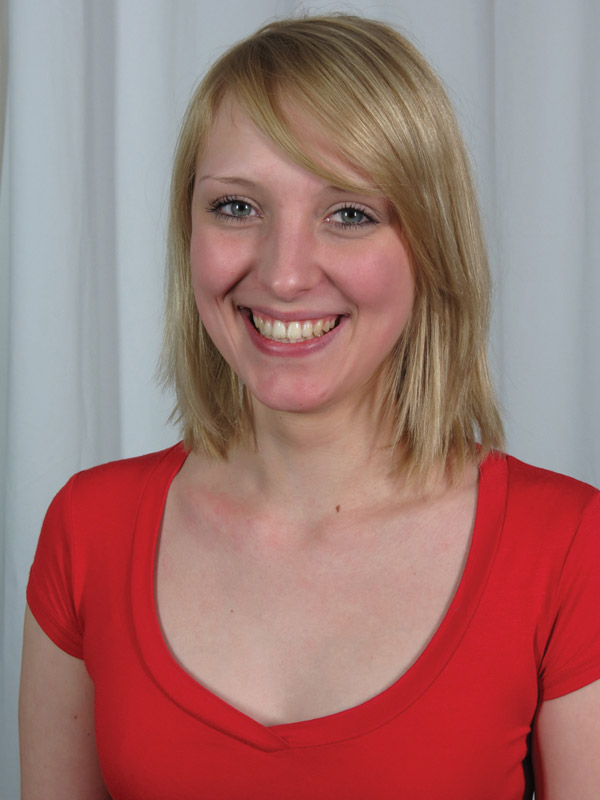 Image Quality
Color: The SX40 HS boosts red nuances like nearly all Canon compact cameras. The mean saturation is high but still on an acceptable level for compact cameras. The error level is low, only skin tones have a slightly high red rate which is noticeable in the portrait test shot.
The white balance system showed very good performance with a slight tendency toward cooler colors, which shows in the standard test box shot with its light bluish-gray background.
Sharpness: Resolution results are very good. The camera offers a nominal resolution of 3000 lines per picture height and gains up to 2763 lines in picture height in our tests. This value is also a result of the intense sharpness filtering. The overshot factor is 16.4 percent, which isn't very high for a compact camera; even some SLR systems are using higher digital sharpening settings. When breaking down this value the resolution will be 2046 lines per picture height. This is still a very good result for a camera with an extreme zoom lens.
Noise: The SX40 HS shares the same noise problems with nearly all compact cameras with a small sensor with small pixel size. Nevertheless, the noise results are good because the Canon has a moderate resolution of 12MP. Up to ISO 800 the luminance noise level stays below y=1.0 percent and the color noise is filtered in a very intelligent way. In images taken with ISO 800 the "noise spectrum" starts to get rough and more colored pixels are noticeable in the images.
The dynamic range results are very good for a compact camera. The SX40 HS shows 11.1 f/stops, which is a remarkable result for a bridge camera.
Scorecard
Pro
• Astonishingly sharp images even though it uses an extreme zoom lens
• Wide-angle shots with 24mm
• Swivel LCD for comfortable shooting
• Easy handling, a lot of scene modes plus standard exposure modes like S, A, and M
Con
• No Raw mode
• Low-resolution LCD screen
Lab results and test images by BetterNet, our TIPA-affiliated testing lab. Edited by George Schaub.
Image Tech
Image Tech is where we publish web-exclusive lab reports on cameras. To read the reports please go to the Shutterbug homepage at www.shutterbug.com and click on the Image Tech tab on the top navigation bar. New reports are published frequently, so check Image Tech for updates.

FEATURED VIDEO