Canon EOS R5 Review: Canon's Breakthrough Mirrorless Camera Excels for Still Photography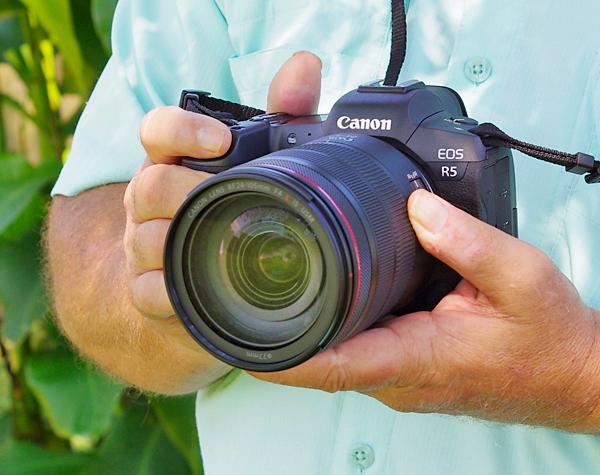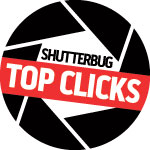 The last Canon mirrorless camera I reviewed was the EOS RP, which at the time of introduction was billed as the world's least expensive full-frame mirrorless model. The subject of today's review, the 45MP Canon EOS R5, is a totally different animal that also makes a preemptive claim as Canon's "most advanced full-frame mirrorless camera ever."
Of course, sophistication, superb build quality, and high resolution come at a price, which is why at $3,899 the Canon R5 is three times as expensive as the more compact RP (a camera Canon said was designed to offer full-frame capability to the masses). The new Canon R5, on the other hand, is top dog in Canon's mirrorless camera lineup and was clearly created with professional photographers and advanced enthusiasts in mind.
Simple & Intuitive
As someone who owns and tests numerous cameras, I have a strong bias in favor of models with a clean, intuitive menu system, and a logical control layout with buttons and levers exactly where my fingers want to find them. Like many photographers, I use different cameras for different purposes, and I want to grab a camera and get out the door, without the need to page through a manual to refresh my memory as to how that particular camera operates.
And as for the foregoing, the new Canon EOS R5 certainly fits the bill. Sure, one may have to occasionally check the manual to set up custom functions or change button assignments, but for a very advanced camera with a myriad of sophisticated features, the R5 is extremely intuitive and easy to operate.
Therefore, I was able to simply charge up the battery, install a memory card and neck strap, grab my face mask, and embark on a socially distanced tour of New Orleans on a bright cloudy day. Read my thoughts and view some my test images in this Canon R5 review.
(Editor's note: You can see what other photographers think of the Canon R5 along with their full resolution sample images here.)
Camera Build, Layout & Handling
Introduced at the same time as the similarly designed but lower resolution 20MP Canon EOS R6, the flagship R5 offers just about everything a serious photographer could want, and it may even persuade some so-called DSLR diehards to finally make the switch to mirrorless.
The new 45MP Canon EOS R5 isn't exactly what you'd call a "beast," but it's definitely not designed for small-handed photographers looking for an ultra-compact mirrorless camera and are willing to accept a cramped layout, tiny physical buttons, and an inconsequential grip. By comparison, the EOS R5 has just enough heft to feel durable, and it is.
The camera boasts a rigid magnesium alloy chassis, a shutter rated at 500,000 cycles, and precise construction that, in combination with numerous seals, protects the body, battery compartment, buttons and card slots (one for CFexpress and another for SD UHS II cards) from the intrusion of dust and water.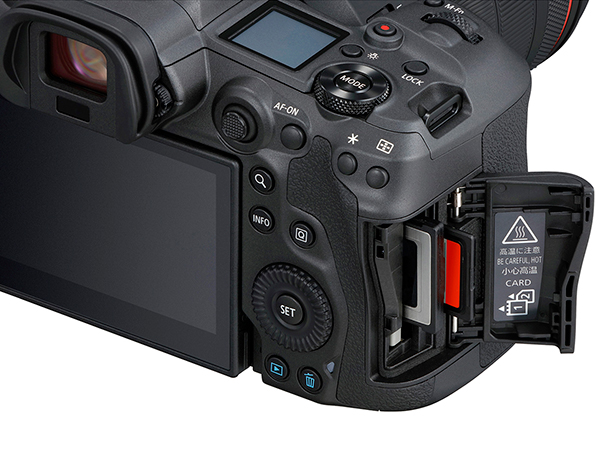 As a result, when you combine the Canon R5 with an RF lens, or a weather-sealed EF/EF-S lens using an adapter, what you have is a rugged partner that will keep functioning regardless of the weather. In short, it's a great tool for adventure/travel, landscape, and other forms of outdoor photography.
There are a number of conveniently placed (and well-spaced) buttons on the top and rear of the camera. And when you combine these controls with the 3.2-inch touchscreen monitor on the back and the small LCD atop the camera, it's rarely necessary to access the well thought out menu system once you've configured the R5 to your liking.
And while the small top LCD panel has a conventional appearance, it offers much more versatility than others I've used. When the camera is off, the panel displays the last shooting mode you used.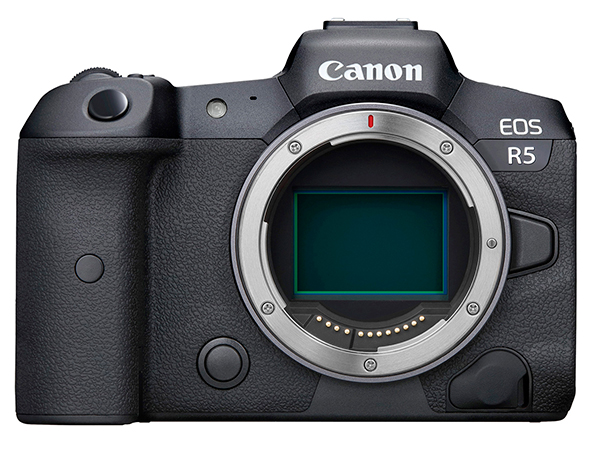 Turn the camera on, and the information display indicates basic settings like exposure mode, aperture or shutter speed in use, and whatever amount of EV compensation you've dialed in. Hold down the adjacent Light button and the panel is illuminated.
But I discovered (yes, without the manual) that if you lightly tap the Light button, the basic information is replaced by a more comprehensive display with drive and focus-mode information, the white balance setting in use, the metering pattern selection, and a couple of video options.
You can find even more detailed information by tapping the Info and Q buttons on the back of the camera, and make quick changes using the articulating, color TFT touchscreen that provides a crisp and vibrant view with 2.1 million dots. There's also a handy Multifunction button just behind the shutter release that provides quick access to setting ISO, drive mode, AF operation, white balance, and flash exposure compensation. I used this frequently, along with the nearby Lock button that locks the Multifunction control to prevent inadvertent changes.
Features and Performance
The Canon R5 boasts an impressive array of features, including a high-resolution OLED electronic viewfinder with 5.76 million dots and a 119.88 fps refresh rate, in-body image stabilization, the ability to voice-tag photos and videos, and the versatility of front and rear control dials. There's also the aforementioned dual card slots, weatherproofing, and large vari-angle color touchscreen.
I generally prefer optical viewfinders, which is why I still own a DSLR in addition to a mirrorless system, but frankly the EVF in the Canon R5 is so good that it was a pleasure to use. It provides approximately a 100% view both horizontally and vertically, with a magnification of .76X. The quality is great, and the viewfinder displays just about all the information you need—avoiding the necessity of slowing down to glance at the rear LCD for more information.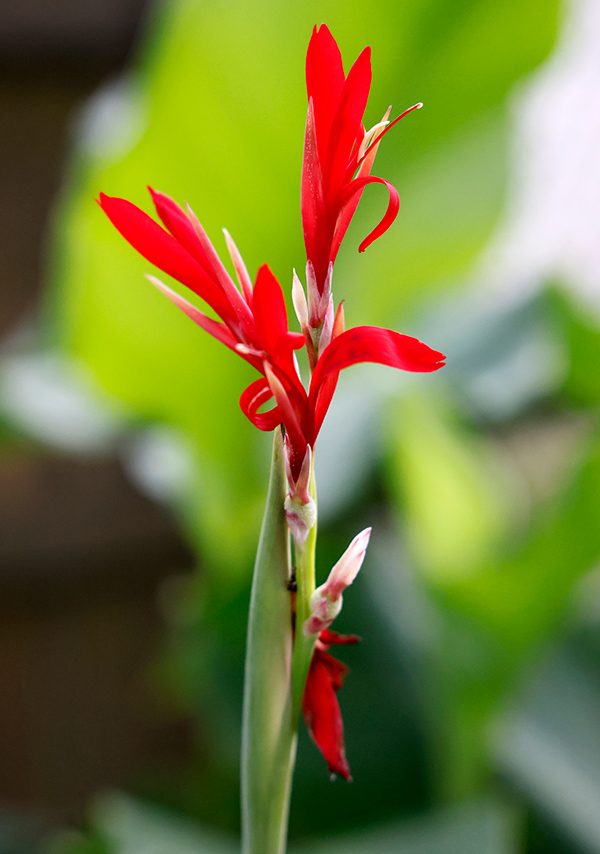 Exposure modes and metering controls are plentiful, with a choice of evaluative metering, partial metering covering 6.1% of the screen, center-weighted averaging, and spot-metering based upon 3.1% of the area at the center of the screen. When shooting stills, the metering range is EV -3 to EV 20. Exposure modes include Scene, Intelligent Auto, Flexible-priority AE. Program, Shutter/Aperture Priority, Manual, and Bulb. And depending on your chosen shooting mode, you can set sensitivity anywhere from ISO 50-102,400.
As a high-performance all-rounder the Canon EOS R5 is designed for delivering excellent results when shooting static subjects like portraits and landscapes as well as images of fast-moving subjects. While shooting with the Canon EOS R5 on a drizzling day in New Orleans, I didn't find opportunities to photograph action, apart from a low-flying squadron of cranes en route to Lake Ponchartrain.
Nonetheless, after a bit of backyard experimentation, and a review of the specs, it's clear Canon built some impressive capabilities into the R5 for shooting moving subjects with impressive accuracy and speed. When using the camera's mechanical shutter, you can shoot at 12fps, and up to 20fps with the silent shutter. Autofocus is equally fast, and very precise thanks to the camera's advanced Dual Pixel CMOS AF II system that utilizes 100% coverage of the AF area, sophisticated tracking algorithms, and speedy processing thanks to the camera's DIGIC X image processor.
I prefer to shoot using single-point AF in most situations, but the Canon R5 also offers Zone AF, Large Zone AF, Face+Tracking AF, and Expanded AF Area modes. According to the experts at Canon, the 1,053 automatically selected AF zones have the ability to detect a human eye, face, or head, as well as the eye, face, or head of certain animals like dogs, cats, and birds.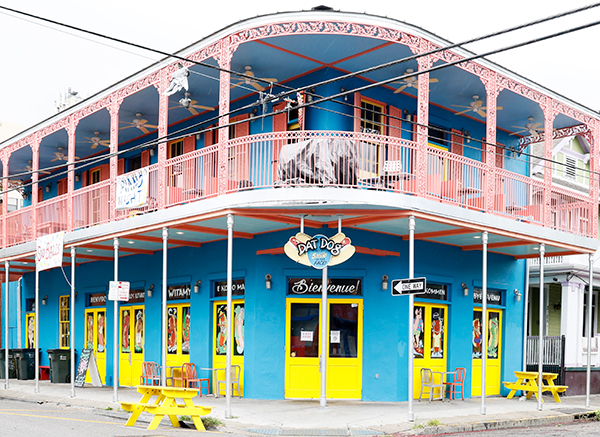 Adding to the Canon R5's performance and versatility is the camera's five-axis image stabilization system providing up to eight stops of correction, and a new higher capacity LP-E6NH battery.
The Canon R5 also incorporates a myriad of premium video capabilities that are beyond the scope of the review, including the ability to shoot uncropped 8K video at up to 29.97 frames per second, and 4K at 120fps. However, it's worth mentioning that there have been numerous reports of overheating issues with the EOS R5 when shooting videos at the highest resolution for extended periods of time. Canon has acknowledged the issue and notes the R5 will warn users as the camera approaches dangerous heat levels. It's possible that a firmware update or other solution will be forthcoming as Canon further investigates the problem. Stay tuned.
Image Quality
All the sample images included in this story were shot at the camera's highest JPEG setting using the Canon 24-105mm f/4 L IS USM zoom lens with switches on the side for both AF/Manual focus, and Stabilizer On/Off. With all the cameras I own, my preference is to leave the imaging parameters at their default settings and make any necessary adjustments in Photoshop when processing the images. And apart from an occasional boost to sharpness, contrast, or saturation, and an occasional tweak with the Highlight/Shadow sliders, that's all that's typically necessary.
I took the same approach with the Canon R5, and images rarely needed any adjustments to the default settings, even under uncertain lighting conditions. Results were pleasingly sharp, with natural color rendition and accurate contrast, and the amount of vibrance I prefer.
Exposures were spot on, although I occasionally dialed in some EV compensation when shooting scenes that called for it (like with very contrasty scenes that might have otherwise resulted in highlight clipping). The camera's Auto White Balance setting delivered very nice tones under the mostly overcast conditions, and when the sun periodically peaked out from behind the clouds.
If desired, you can also preselect from a number of White Balance settings in addition to Auto, which include Daylight, Shade, Cloudy, and a number of artificial light sources like Flash, Tungsten, and White florescent. And, of course, you can also modify color temperature and create your own Custom WB settings.
Conclusion
The Canon EOS R5 is definitely an admirable performer befitting a price of $3,899 and its billing as the top dog in Canon's R-Series mirrorless lineup. The camera has great ergonomics, even for those with large hands, and a comprehensive menu system that's very easy to navigate. And despite its rugged construction, ample weather sealing, and abundant physical controls, the R5 may function like as beast but neither feels nor looks like one and is comfortable to carry.
Of course, all the above kudos would be irrelevant if the Canon EOS R5 fell short in terms of imaging characteristics, but I'd give it tops grade there as well. High resolution, superb contrast and color rendition, fast operation, and precise autofocus all combine to make this a camera I would love to own. And unless you're a videographer, I think you'd agree. However, if video is important to you, the overheating issue is worth investigating further—if and when Canon arrives at a solution
Pros
+ Rugged weatherproof construction
+ Superb imaging characteristics & capability
+ Fast performance and autofocus
Cons
- Overheating concerns with video
- Premium price
Canon EOS R5 Pricing
Buy the Canon EOS R5 (body only) on Amazon for $3899.
(As an Amazon Associate, Shutterbug earns from qualifying purchases linked in this story.)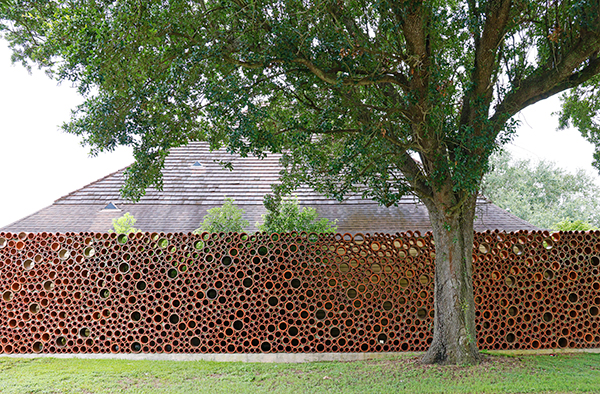 FEATURED VIDEO