Canon Camera Used to Capture John Lennon Tribute "Human Peace Sign" in Central Park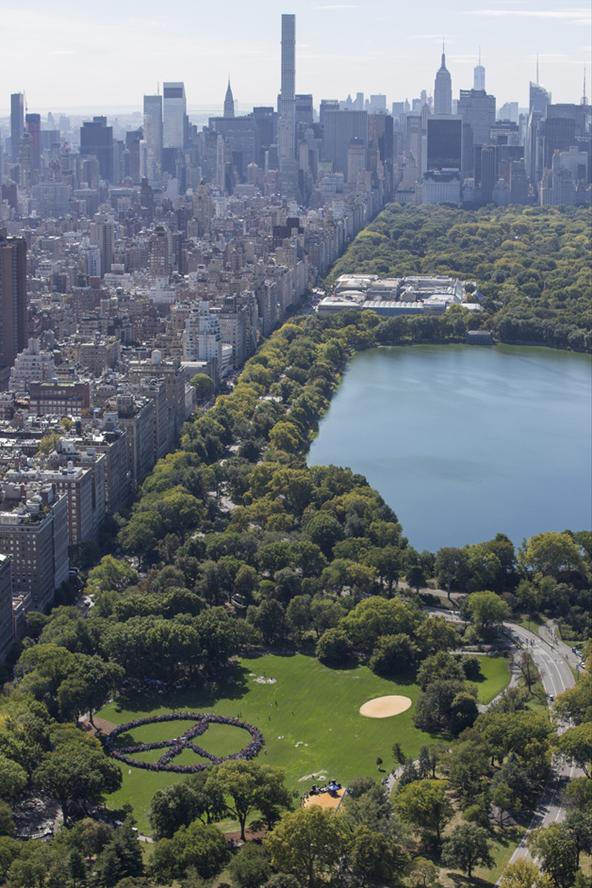 Over 2000 participants gathered in New York's famous Central Park yesterday to join Yoko Ono in honoring the memory of former Beatle John Lennon on what would have been his 75th birthday. Their goal was to set a new world's record for the largest human peace sign and while the effect is certainly impressive it was unfortunately not enough to actually break the current record, according to the Guinness World Records (set in Ithaca, NY in 2009 with over 5000 participants).
The photos taken of the "Human Peace Sign" were captured by photographer Paul Ganun using a Canon EOS-1D X and a 24-70mm f/2.8 lens. The stunning image features the sign and the beautiful park grounds framed by the iconic Manhattan skyline.
The event was the creation of the John Lennon Educational Tour Bus, with which Canon USA, Inc. has joined forces to inspire the next generation of creators.