Canon Announces 250MP Image Sensor With "World's Highest Pixel Count" For Its Size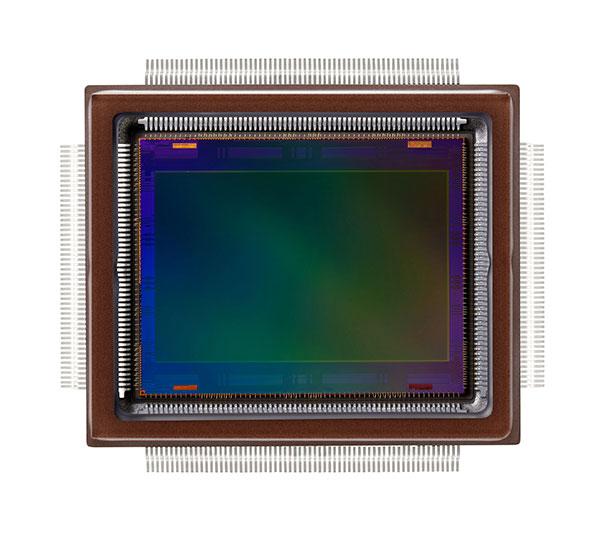 Like pixels? Canon is certainly hoping so. The company announced it has developed a 250-megapixel (19,580 x 12,600 pixels), APS-H-size (approx. 29.2 x 20.2 mm) CMOS imaging sensor.
For those keeping score at home, that's the most pixels ever placed on a CMOS chip smaller than a 35mm full-frame sensor.
"When installed in one of Canon's prototype cameras, the newly developed sensor was able to capture images enabling the distinguishing of lettering on the side of an airplane flying at a distance of approximately 11 miles (18 km) from the shooting location," Canon USA said in a press announcement this morning.
You can see an image of the prototype camera Canon tested the new 250MP chip on below.
Canon's announcement of the groundbreaking 250MP sensor was made in conjunction with Canon Expo 2015, the company's once-every-five-years promotional event that opens in New York City tomorrow. It's worth noting that at the last Canon Expo show, which is designed to showcase Canon's latest imaging technologies, the company unveiled a 120MP APS-H CMOS image sensor. (So, every five years, Canon more than doubles the pixel count on its sensors, right?)
Along with the increased resolution, the new 250MP CMOS sensor can achieve a blazing fast signal readout speed of 1.25 billion pixels per second, thanks to technology advancements including circuit miniaturization and enhanced signal-processing technology. Because of these breakthroughs, the sensor can shoot "ultra-high-pixel-count video" at up to five frames per second, Canon USA said.
The company added that despite the incredibly high pixel count on an image sensor that's the size found in some prosumer DSLRs, the newly developed chip can achieve high-sensitivity and low-noise performance "through an architecture developed over many years and adapted for miniaturized pixels." (This, of course, remains to be seen.)
According to Canon, video footage shot with Canon's prototype camera with the 250MP chip installed, had a resolution "125 times that of Full HD (1,920 x 1,080 pixels) video and approximately 30 times that of 4K UHD (3,840 x 2,160 pixels) video." The ultra-high resolution footage allows for cropping and magnifying video images while maintaining good image quality, the company said.
Applications for this ultra-high-resolution chip including "specialized surveillance tools, ultra-high resolution measuring instruments and other industrial equipment, to expand and enhance the field of visual expression."
So no, this new ramped up Canon sensor will probably not be coming to an affordable DSLR any time soon but who knows what the future holds. Shutterbug will be attending Canon Expo tomorrow and will post our show reports on Shutterbug.com in the coming days.
Stay tuned!

FEATURED VIDEO