Canon's PIXMA Pro9500; How Does Canon's New Consumer Pigment Ink Photo Printer Perform? Page 2
Using the PIXMA Pro9500 was almost entirely positive, though a bit confusing in one respect and a little constricting in another. This has to do with what paper thickness and weight the printer supports. The Canon printer documentation says the maximum paper weight should be no more than 200 gsm, but then the Canon Museum Etching is 350 gsm weight and is a recommended paper with a profile and media type listed in the driver software, and it prints fine. However, when you set the Print Page Setup and choose one of the supported "Art" paper sizes, the printable area is reduced, leaving a generous border around the image. I assume this limitation is imposed to assure that the area receiving ink is flat and any possibility of print image artifacts with heavier papers are avoided. My assumption is based on the fact that I have obtained print head artifacts with other 13" wide printers using heavy art papers if I do not allow a generous border around the printed image.
In every light, every locale, and every season the greens of foliage will be uniquely varied. Reproducing them in a digital print demands a precise and effective mixing of basic color inks to replicate the variations in each scene. The ink color and palette strategy supporting the PIXMA Pro9500 does a superb job of creating prints that have a high fidelity to the subjects photographed.
On a positive note, the PIXMA Pro9500 includes a very easy and reliable manual front-load feed for heavy art papers. The printer is also quieter than most of the many other brands and models I have used. And its self-checking and cleaning seems to assure consistently high-quality prints, with an amusing routine that moves the print head in quick, short strokes that rocks the printer. This apparently strange behavior has the purpose of agitating the ink cartridge contents so the ink does not settle, eliminating any variation in print intensity over time. And, after making a fairly large stack of prints that would usually have made me expect the need to replace several of the ink cartridges, all were half or slightly more full, with the exception of the gray. I assumed the gray was low because I did make a fairly large number of black and white test prints.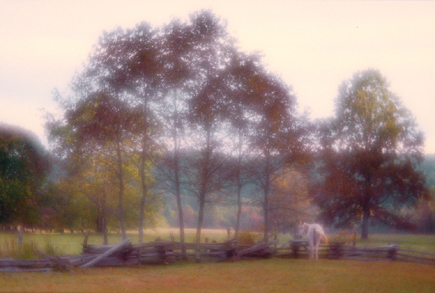 Whether a printer can reproduce bright bold colors and brilliant contrast with equivalent pizzazz is of course one dimension of performance, but as important is its ability to reproduce the soft, subdued tints of a hazy fall afternoon. The PIXMA Pro9500 did as well replicating this softly lit pastoral scene in the eastern hills of Tennessee.
Evaluation And Recommendation
Of course it would have been tempting to compare the print results from the Canon imagePROGRAF iPF5000 with those of the PIXMA Pro9500, but I could only do that to a very limited extent as I only printed on both printers with two papers, the Hahnemühle Pearl and PremierArt Watercolor. But these two papers did show a slight difference, though I could not say one is really better than the other. The differences are so subtle I am hard-pressed to find a way to describe it. I can say that the luster-surfaced Hahnemühle Pearl seems to be favored by the PIXMA Pro9500 in one dimension, which is otherwise the paper's greatest weakness. There is less surface shine differential in areas printed and unprinted on the paper's surface, making the PIXMA Pro9500 stand out as the best printer to use with this new kind of luster-surfaced, fiber-based paper. This was also born out in the prints made on Canon's Photo Paper Plus, their recommended RC semigloss paper for the Pro9500. It also showed a greater consistency in the surface shine. And I personally and particularly favor the PIXMA Pro9500's gray scale printing option, being very simple and easy to use. It yielded consistent, neutral grays.

In the past, photo inkjet printers employed the traditional ink color palette of cyan, magenta, yellow, and black, and then added light cyan and magenta to the mix to reproduce the full range of colors in a photographic image. But making color inks that are entirely pure and free of other color contaminants has never been fully possible, so all the intermediate colors had to be reproduced by mixing just three ink colors. Some subjects suffered, and the diversity of green foliage colors, peachy complexion tones, and sky blue seldom looked as real as many of us hoped for.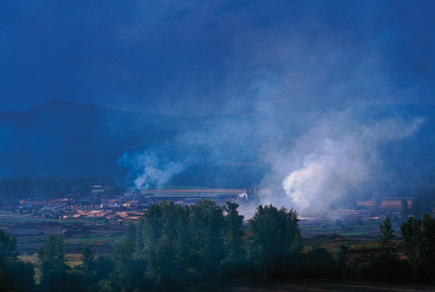 The color of the sky is usually blue, but what shade or tint of blue it is depends on where you stand, the time of day, as well as the season. So how do you get that blue in your picture just so, when the only inks you have are cyan, magenta, and yellow? That blue, I think, is not as likely to hit the mark as it would be if you have a primary blue ink as the central basis of the color your printer is mixing.
So, my selection of test print subjects included some hard to replicate colors. In response to this challenge the Canon PIXMA Pro9500 did particularly well for a pigment ink printer that also produced very good density maximum blacks and rich color saturation. I sincerely believe this is in part due to Canon's ink color palette and color printing strategy, including two primary colors, red and green, as well as a neutral gray ink, which reduces the amount of ink mixing needed to reproduce intermediate colors that look natural.

With just about the highest street price for a 13" pigment ink photo inkjet ranging from $759-$974, the Canon PIXMA Pro9500 should be worth the cost, particularly if the low ink usage rate I experienced holds true for other users. Although I did not have the printer that long, the automatic self-diagnosing and maintenance regimen of the Pro9500 performs nearly as well as with Canon's wide-format printers, like the iPF5000 I've been using. That means photographers can expect very reliable and consistent print results. So although it's no bargain, I think the Canon PIXMA Pro9500 is a good value indeed.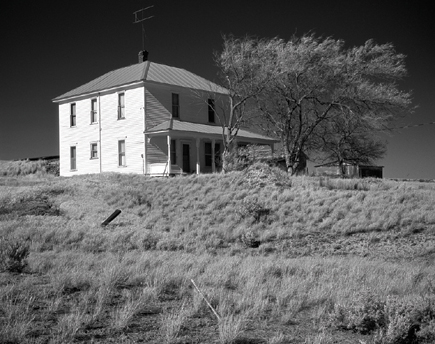 With black and white I believe there are two key requirements for an inkjet printer: the first being the ability to create a high-density maximum black, because without color all you have is the range of tone between paper white and ink black. The second is the ability to print a gray scale with a neutral black and gray tone throughout the density range. The PIXMA Pro9500 meets these key criteria easily and consistently.
For more information, contact Canon U.S.A., Inc., One Canon Plaza, Lake Success, NY 11042; (800) 652-2666, (516) 328-5000; www.canonusa.com.

LATEST VIDEO

SPONSORED VIDEO
Testing Tamron's SP 150-60mm G2 lens while capturing birds and alligators in Apalachicola, Florida.