Buy This Budget Camera: 5 Reasons Why the Panasonic Lumix G85 Is Worth Owning Today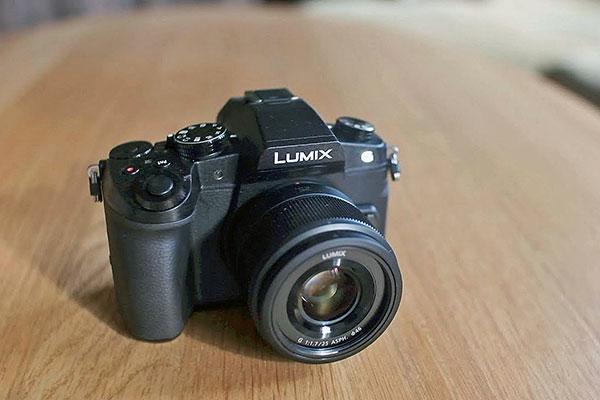 Mattias Burling is an expert at highlighting somewhat overlooked cameras from a few years ago. He believes that many of these models are not only as good as many cameras released today, you can get them for a fraction of the price.
In the below video, Burling reviews 2016's Panasonic Lumix DMC-G85, which is called the G80 in some parts of the world and is the follow-up to the G7, which we reviewed in 2015.
Burling liked the G7 and he likes the G85 even better.
"This is a camera that swings well above its weight," Burling says. "It can help you capture awesome stills as well as video. And it does it at a very reasonable price. Here are five reasons I really like about it. And that's just the tip of the iceberg."
These are Burling's five reasons to buy the Panasonic G85/G80, with some of his comments from the video included.
#1 Price
"This hasn't dropped to the $250 mark yet, but it will. I bought it brand new in a store for less than $500."
#2 Weight
"Despite the awesome build quality, just like the G7, it's feather light when paired with a pancake lens. It's a very compact kit."
#3 Lens Options
"There is no way getting around the fact that pretty much anything will adapt to Micro Four Thirds. There are lenses for all budgets and needs."
#4 In-Body Stabilization (IBIS)
"Panasonic is pretty much neck-and-neck with Olympus on IBIS."
#5 Image Quality
"In video, this camera shoots a really lovely image. The stills are very lovely as well."
Watch more of Burling's fun and useful gear videos on his YouTube channel. Below are links to three reviews we have featured previously:
5 Reasons Why You Should Buy the Canon 6D Mark II (Despite What Some Reviews Say)
9 Reasons Why a $300 Nikon D700 from 2008 Is Still a Great Full Frame DSLR for Serious Photographers
Maybe a Classic Canon 5D from 2005 Is All You Need for Great Photography? Here Are 5 Reasons Why

FEATURED VIDEO