The Business Of Editorial Photography; Telling A Story With Images
Editorial photography can be broadly defined as images created to illustrate a magazine or newspaper story. For many photographers it is a highly sought-after career, perhaps because of the newsstand exposure factor and perhaps because photographers invariably receive printed credit for their images. But the main reason is that photographers get a chance to do what they really want to do most: tell a story with their images.

Today's market for editorial work has changed considerably in the last few years. To explore both the changes and the marketing techniques that work we interviewed four editorial photographers.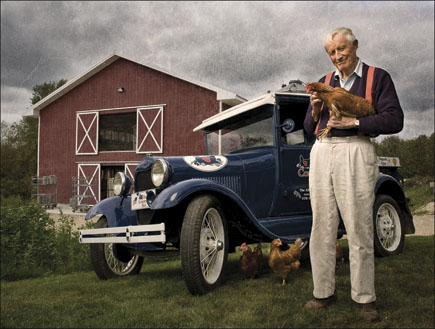 Photos © 2009, Shawn G. Henry, All Rights Reserved
Brian Smith (www.briansmith.com) has published portraits of celebrities, athletes, and business executives on the covers of hundreds of magazines. He won the Pulitzer Prize for his images of the Los Angeles Olympic Games and is president of the organization Editorial Photographers.

Robbie McClaran (www.mcclaran.com) has been documenting the American people and landscape for magazines and news publications for more than 25 years and is the author of the critically acclaimed photo essay book Angry White Men.

Brian Smale (www.briansmale.com) is best known for his award-winning portraits of the world's leading businessmen and women, scientists, inventors, and politicians. He does advertising and corporate work along with his editorial projects.

Shawn G. Henry (www.shawnhenry.com) has been photographing people on location for more than 20 years on worldwide assignments for corporate and editorial clients. He is the vice president of Editorial Photographers.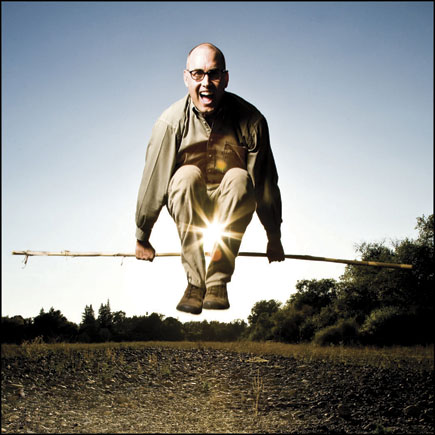 Photos © 2009, Brian Smale, All Rights Reserved
Shutterbug: What do you recommend as the best way to research and find editorial photography clients?

Shawn G. Henry: I can spend hours in a good bookstore perusing the magazine aisles. As fun as that is, you can't beat using a good list company like Agency Access, Adbase, or Fresh Lists—there are hundreds of potential editorial clients and you'd be hard-pressed to find all of them in even the largest bookstore.

Brian Smith: While there are a number of really good lists available of every magazine photo editor and art director in the country, I find the best way is putting in the effort to craft a targeted list of magazines that are appropriate for the work you shoot. Spending a couple of hours at Borders or Barnes & Noble is a great way to do this.

SB: What seems to work best for you given the different marketing tools available (direct mail, e-mail, websites, sales calls, social media)?

Robbie McClaran: All of the above and more, including blogs, search engine optimization, and old-fashioned schmoozing. You've got to find ways to get your work out there in a variety of ways. In this compressed market that is overflowing with talented producers of images, photographers ignore any of these available tools at their own peril. There is such a volume of promotional materials from photographers being distributed that none of the tools work by themselves; some work better with some clients than with others. But the single most important tool is your work. It has to be great. That may seem obvious, but if your work sucks, no amount of marketing is going to work. That said, marketing has become nearly as important as producing good work.
Photos © 2009, Brian Smith, All Rights Reserved

FEATURED VIDEO