Book Reviews Page 2
Animal Migration: Remarkable Journeys in the Wild; by Ben Hoare; University of California Press; $34.95; (ISBN: 978-0-520-25823-5)
Ben Hoare's book offers the reader insight into the migration routes of 100 different species as they travel on Mother Nature's mission by land, sea, or air. With the aid of 200 color images, educational text, and maps, he explores the terrain these animals must cross and the many reasons behind their long and dangerous journey. This book will be a wonderful addition to your personal library or make a great gift for the avid naturalist in your life.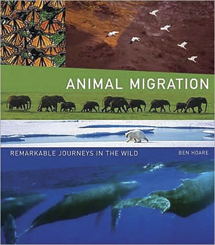 Bears: A Year in the Life; by Matthias Breiter; Firefly Books Ltd.; $24.95; (ISBN-13: 978-1-55407-461-7)
Photographer, author, and cinematographer Matthias Breiter began a yearlong quest through America's unspoiled wilderness to explore man's fascination with bears. He studied their daily habits as they hunted, played, and interacted with their natural environment. The result is a collection of 125 full-color images of black, brown, and polar bears. The images are accompanied by plenty of informative text that not only reveals the facts about these powerful animals, but also takes you along on Breiter's amazing journey of discovery.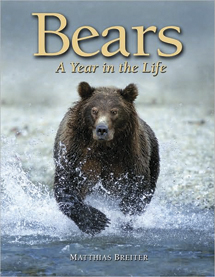 Photojournalism 1855 to the Present: Editor's Choice; by Reuel Golden; Abbeville Press; $35; (ISBN: 978-0-7892-0896-5)
Reuel Golden's book offers the reader an in-depth look at the rich history of photojournalism. This collection of 250 images takes you on an eye-opening journey across time and around the globe through the work of 54 noted photographers, who expertly captured moments in time, ranging from the savagery of crime and terrorism to the horrors and heroism of war. Photojournalism 1855 to the Present is certain to be an educational and inspirational addition to your personal library.
The Regulars; by Sarah Stolfa, introduction by Jonathan Franzen; Artisan Books; $15.95; (ISBN-13: 978-1-57965-392-7)
While studying photography at Drexel University, award-winning photographer Sarah Stolfa was also a bartender in Philadelphia. This experience allowed her the unique opportunity to exercise her skills and sharpen her keen eye for detail by capturing various patrons on film in a series of warm and truthful portraits. The result is this beautiful collection of 40 full-color images that I'm certain you will enjoy.