Book Reviews Page 2
NASA: The Complete Illustrated History; by Michael Gorn, foreword by Buzz Aldrin; Merell, 304 pages; $29.95; (ISBN-13: 978-1-8589-4427-2, ISBN-10: 1-8589-4427-9)
This book marks the 50th anniversary of NASA and tells the amazing story of America's struggle to reach the stars. Gorn highlights every mission, including Mercury, Gemini, and Apollo up to the development of the Space Shuttle and the International Space Station. The 465 images vividly bring every phase of this long journey to life and make this book a valued addition to your personal library.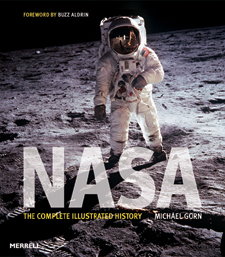 How To Succeed In Commercial Photography; Insights From A Leading Consultant, by Selina Maitreya, Allworth Press; 240 pages, $19.95; (ISBN: 978-1-58115-491-7)
The road to a career as a professional photographer can be long and difficult. This informative guide provides a wealth of tips that will help you rise above your competition. Maitreya uses her nearly 30 years of experience to help you create a winning portfolio, promote your work, set and obtain your goals to survive in this highly competitive and demanding field. This book is a must-have addition to any photographer's personal library.
André Kertész: The Polaroids; Introduction by Robert Gurbo; W.W. Norton & Company, Inc., 128 pages; $35; (ISBN: 978-0-393-06564-0)
This tiny book is a companion to the exhibits in New York, Chicago, Toronto, and Daytona Beach. It contains a stunning collection of 80 colorful images that highlight the artist's expertise at using light and perspective to create highly imaginative works of art. Kertész experimented with a Polaroid SX-70 camera and found new heights of creativity to explore, taking his work to a new level.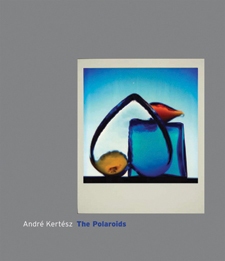 A Grain Of Sand: Nature's Secret Wonder; by Dr. Gary Greenberg, foreword by Stacy Keach; Voyageur Press, 112 pages; $20; (ISBN-13: 978-0-7603-3198-9)
Sand, it's everywhere and may seem ordinary but Dr. Gary Greenberg expertly combined art and science to reveal the true beauty of each microscopic grain. Sand consists of a vast collection of bits of crystals, coral, shells, sea urchin spines, silica, and calcium carbonate each with a unique shape and color. Dr. Greenberg provides 235 vividly colored images and in depth information to provide a fascinating look at how nature is constantly reshaping the earth and hiding tiny treasures beneath our feet.

LATEST VIDEO

SPONSORED VIDEO