A Better Way to Fix Underexposed Outdoor Photos in Lightroom (VIDEO)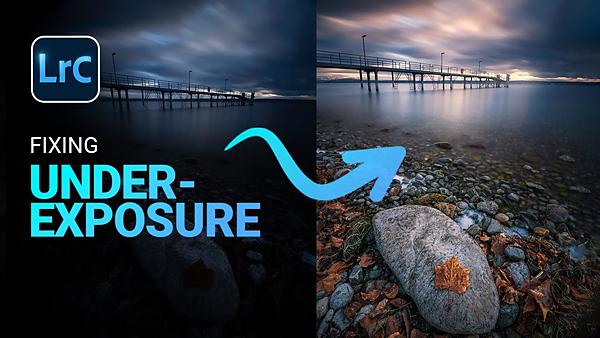 It's not unusual to end up with underexposed photos when shooting outdoors under difficult light with a wide range of tones. Some photographers try to rehabilitate dark images with HDR editing, but that's often tricky and may yield unsatisfactory results.
In the video below you'll learn an alternate approach, working with a single image, that's easily transforms underexposed images into perfectly balanced shots in a predictable way. This technique takes advantage of the great dynamic range of today's modern cameras.
German photographer Christian Mohrle of Phlog Photography walks you through his preferred process while fixing a long-exposure landscape image that is far darker than he desires. As you'll see, his method enables him to restore details in the shadows while adding an overall warm tone to the photo for a sunset look.
Mohrle always edits images in a specific order, and he begins with a few basic adjustments to the overall scene, after explaining why the shot was so underexposed. He first uses Lightroom's vertical slider to straighten and crop the photo.
Other global adjustments include restoring the shadows, adjusting white balance by boosting color temperature, and increasing the exposure. He also adds a bit of texture, clarity and vibrance for a cleaner, sharper look.
At this point the image looks much better, and it's time to apply a few local adjustments. He adds a linear gradient to further brighten the foreground and give it more structure. A radial gradient adds a bit of glow over a bright spot on the horizon.
After slightly more sharpening and a few additional local adjustments it's time for color grading the shot. Mohrle demonstrates exactly how that's done. The final step is opening the image in Photoshop to quickly finish the job.
You can find more interesting videos on Mohrle's YouTube channel, so head over there after watching the video. And be sure to check out the tutorial we posted from another editing expert, explaining how to use Lightroom's "Versions" tool to save time by quickly creating different variations of the same image.

FEATURED VIDEO