The BEST Way to Sharpen Travel & Nature Photos: 4-Minute Lightroom Trick (VIDEO)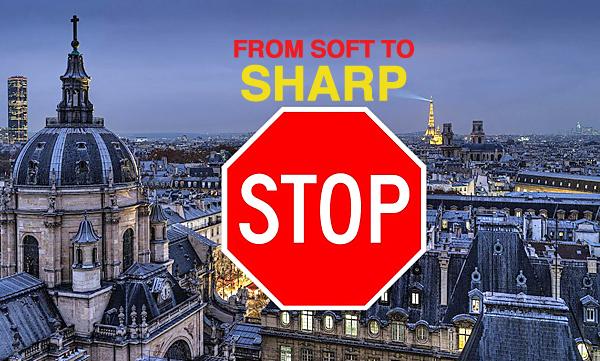 One of the most common ways to ruin a great scene is the failure to attain proper focus. Sometimes that's due to incorrect camera settings, while in other instances you may have simply focused on the wrong portion of the frame.
Fortunately it's possible to rehabilitate soft images during the editing process, and we've shared a number of tutorials for doing that in the past. But the video below describes one of the fastest and most effective techniques we've seen yet.
French photographer Serge Ramelli specializes in landscape, travel, and cityscape photography, and he's also a great instructor. In this four-minute episode he explains what many photographers do wrong when sharpening images in Lightroom. He then demonstrates how to do it right.
Ramelli uses a photo of the iconic Sorbonne University in Paris to demonstrate his quick method, after providing a quick rundown of common mistakes. As he notes, the key is taking a subtle approach to avoid overly "crispy" results that can be worse than the original soft image.
As you'll see, using Texture adjustments to add clarity also results in images that can appear totally unnatural. Instead, Ramelli employs a simple two-step formula to achieve sharp realistic photos without an abundance of noise.
After navigating to Lightroom's sharpening panel Ramelli explains the proper noise reduction settings to choose depending upon what ISO was used to capture the image. Then, with simple keyboard shortcuts to speed up the process, he demonstrates a simple masking technique for further refining the image by avoiding sharpening in the sky.
Ramelli says Step #2 is his special trick, and involves what he calls "contrast sharpening." He demonstrates how to use this technique for an absolutely perfect image that's ready to print or share.
You can find a variety of helpful tips and tricks on Ramelli's YouTube channel, so be sure to pay a visit after watching this video. And for another quick Lightroom tutorial, check out the recent explainer we posted with three masking tricks for better outdoor photos.

FEATURED VIDEO