Behold the Best Wildlife Photographs of 2016 and Learn the Backstory of Each Stunning Photograph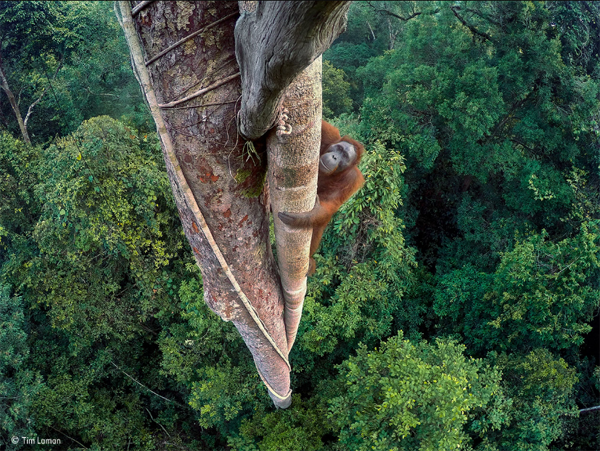 Last month we previewed the finalists in the prestigious 2016 Wildlife Photographer of the Year competition, and now we can show you the breathtaking winners. This 52nd edition of the UK-based international event received some 50,000 entries from both amateurs and pros from 95 countries across the globe.
Judges viewed images from among a broad range of categories, and selected the winning shots based upon artistic composition, technical innovation, and a faithful interpretation of the natural world.
The Grand Prize Winner you see above was Tim Laman of the U.S. who captured a young male orangutan feasting on figs in the canopy of a forest in Borneo. Laman says he visualized the shot and spent three days climbing up and down while hiding GoPro cameras in the canopy, which he triggered remotely from the ground when the shot materialized.
Following are a few of the many category winners that caught our attention. The beautiful shot below earned 16-year-old Gideon Knight of the UK the title of Best Young Wildlife Photographer of the Year. Knight spotted this crow hoping around in a spindly sycamore tree, and waited patiently until the bird moved into position beneath the glowing moon.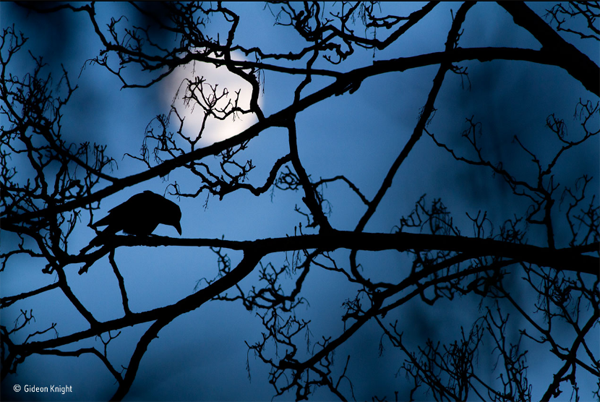 This amazing winner of the Birds category (below) was made by Ganesh H. Shanar of India who captured the fast-moving action of a fearless parakeet attempting to dislodge a Bengal monitor lizard that had taken over its nest. The battle went on for two days, with the eventual victor unknown.
Angel Fitor of Spain won the Invertebrates category with this glowing low-light image of a jellyfish with a bubble of trapped underneath. Fitor says she waited three years to come across a lone jellyfish on a calm night at sunset.
This winning image in the Plants category was taken by Italian photographer Valter Binotto who used a long exposure and a reflector to make this shot of pollen-covered catkin flowers in a hazel tree.
Tony Wu of the U.S won the Underwater category with this shot of two-spot snappers gathering in a mass spawning. He managed to make this image before predators moved in to reap the benefits of the bounty.
In this requiem for an owl, Black-and-White winner Mats Andersson of Sweden captured the melancholy moment following the death of this pygmy owl's partner. Soon after making this shot Andersson found this owl dead as well.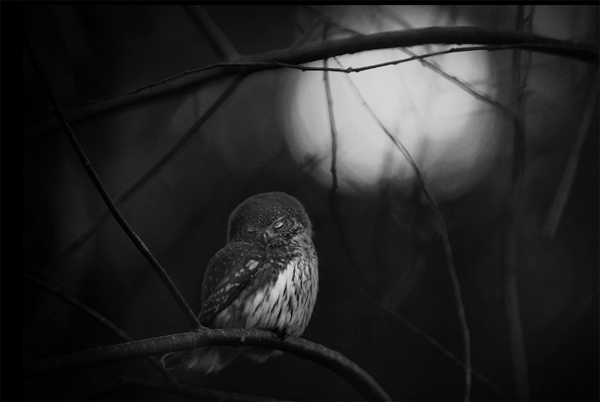 To see more of the many other category winners, and read the backstory of each shot, you can visit the Wildlife Photographer of the Year website.

LATEST VIDEO