Around The Web In 31 Days; This Month I Showcase Readers' Sites
"Inner space is so much more interesting, because outer space is so empty."—Theodore Sturgeon
In a variation of that famous computer game "Where in the World is Joe Farace," my dream of looking out the window and seeing saguaros instead of snow banks was recently shattered by events beyond my control. So where am I as you read this today? I'm hoping it's a warmer climate than where it's being written, but who knows? If you're interested, follow me on Twitter (www.twitter.com/joefarace). But if you have broader concerns, use Topsy (http://topsy.com), a search engine that's powered by tweets. While most tweets are at best prosaic and follow Theodore Sturgeon's law that "90 percent of everything is crap," something interesting does show up from time to time and Topsy is a good place to start.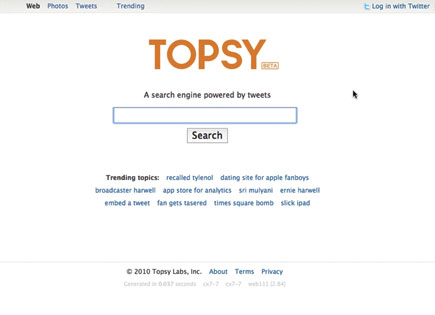 www.seanlitchfield.com
Like William Eggleston, whose landmark work in color photography is characterized by ordinary subject matter, Sean Litchfield finds art in the every day. His Portfolio contains five collections of images in the "Fine Art" section and the first three are filled with these kinds of images before he takes off into other directions. In Out of Place and Views from the Sidewalk Litchfield moves you through views of several Massachusetts neighborhoods focusing on commonplace aspects, finding beauty in the banal by using an aesthetic blend of careful structure juxtaposed with seemingly offhand composition. All in all, it brings you face to face with the "is that all there is" (as Peggy Lee sang) aspects of contemporary life. Litchfield's wistful Off Season collection takes a look at Cape Cod after the tourists leave. As in his other images in these first three collections, no people appear in these poignant photographs but here, for some reason, you feel their loss.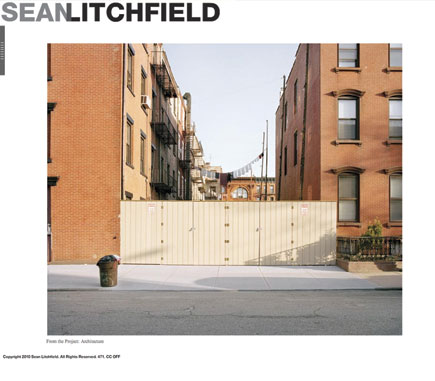 © 2010, Sean Litchfield, All Rights Reserved
The Yellow Wallpaper features the photographer's illustrations for the novel of the same name and it's full of people, or at least represents their many moods. Here Litchfield's right brain takes over his camera, creating an introspective look at one person's inner space. In Architecture he jumps back into Eggleston-esque mode capturing industrial buildings that most people would simply ignore, but Litchfield makes you look at them with his carefully crafted compositions that in other hands would be just an excuse to shoot with a Holga. Litchfield's Fashion collection in the "Commercial" section of his Portfolio is completely different and shows colorfully dressed models against black or white seamless paper backgrounds that I'm sure he made just to prove to himself that he could. Yet, like all of Litchfield's work, it's worth a look.

www.xqualo.com
Juan Pablo Assmus is a professional photographer and Shutterbug reader in Colombia, South America, whose website is available in English and Spanish. Assmus calls himself "an adventurist" and feels his images are "reflections on the natural and unnatural, the good and bad, and the immensity of life on earth." This can be seen in the Gaia collection in his "Tridente" gallery that contains images of all creatures great and small, but his best work is found in landscape photographs, which are unfortunately defaced by a copyright notice plastered across the middle of the images. Unfortunately, the wonderfully abstract black-and-white images in Le Nu Monochromatique get the same treatment.
© 2010, Juan Pablo Assmus, All Rights Reserved
The exciting and colorful dancers found in Herencia Africana represent the exact opposite treatment yet retain a sense of motion and excitement that is found in both collections. His Architecture images are a combination of what are clearly commercial product assignments, however Assmus manages to infuse some of them with his kaleidoscopic sense of design. These images are not, for your viewing pleasure, watermarked. The mostly monochrome photographs found in Stock Aristas are similarly unmolested and contain, I think, the soul of Assmus's best work and range from architecture to abstract figures in the studio to a terrific photograph of an old Packard that brings back wonderful memories of my own 1953 Clipper. Here, unbound by commercial requirements to create an image for a client, his vision becomes more internal, more personal, and while the subject matter is diverse, reflects his personal goals as a photographer. What more can you ask of any artist?


LATEST VIDEO

SPONSORED VIDEO