Are 3rd-Party Camera Batteries Worth the Huge Savings? Here's the Deal (VIDEO)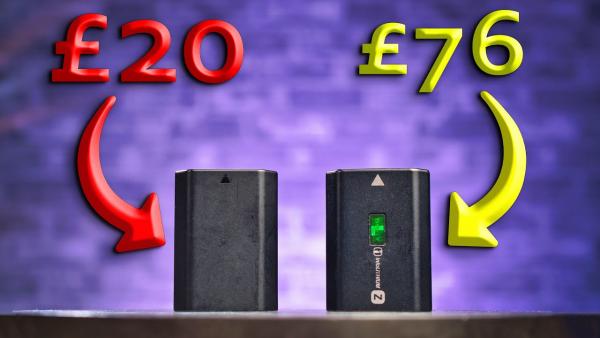 The first thing most photographers do after buying a new camera is to invest in a second battery, and the immediate quandary is whether to buy an expensive OEM product or purchase a bargain-priced battery that supposedly offers equal or better performance.
Another consideration is that some new cameras today don't ship with a charger, and merely include a cable for in-camera charging. The problem with that is your camera is inoperative while the battery is charging, while if you own a second battery and a charger you always have a spare ready to go.
Moreover, for those of you who buy used cameras, a battery and charger are often not part of the deal. In the helpful tutorial below from British photographer Dave McKeegan, you'll learn everything you need to know for making an informed decision.
As McKeegan points out, using several brands as examples, you can often purchase a third-party charger with two batteries for less than the cost of one camera-brand battery alone. And if you check the mAh rating on various batteries, you'll see that third-party options often provide up to 10% greater capacity than their OEM counterparts.
Even for new cameras that ship without a charger and rely on a cable, compatible low-cost third-party chargers are readily available. McKeegan addresses these considerations and more in the eight-minute episode below. Personally, I've used economical third-party batteries and chargers for years and have never had a problem.
One thing that may raise questions, if you're an avid reader of camera instruction manuals is the common warning to "Use our batteries for best performance." Is that really true, or is it a profit-based claim because of the high margins on camera-brand batteries and chargers. Watch the video and decide for yourself.
You can find more great information on McKeegan's You Tube channel, so be sure and pay a visit. And check out a video we posted recently from another pro, explaining why he says, "Don't use crop mode on full-frame cameras."

FEATURED VIDEO