All-Titanium LEICA M7 Auctioned for $107,500
Photographer Sebastião Salgado has raised the money to plant 120,000 trees as part of a project to preserve the Brazilian rainforest, with the auction of an all-titanium Leica model which fetched $107,500--a new world record for cameras built after 1945. The highest bid at the Viennese camera auction was made over the telephone by a collector from Thailand. The LEICA M7 with the special serial number 3,000,000 was awarded to Salgado by Leica Camera AG, Solms in honor of his extensive photographic work.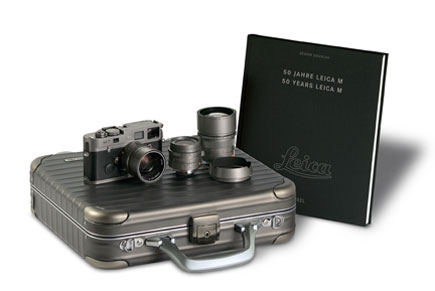 As a documentary photographer Salgado has made important contributions to the discussion of important global issues like of poverty and war. Salgado has twice won the prestigious Leica Oskar Barnack Award for his photographic work.
The Leica Gallery in Vienna, Austria is staging an exhibition of children's portraits from Sebastião Salgado's 'Migration' project until February 5th. Details of the auction and the photo exhibition can be found on the Internet at www.westlicht.com.

LATEST VIDEO