60 Minutes to Showcase Renowned Wildlife Photographer Thomas D. Mangelsen (Video Preview)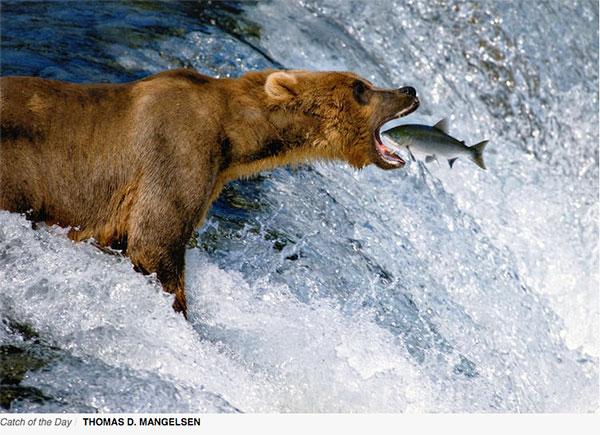 Here's something we're itching to see this weekend: a showcase on renowned wildlife photographer Thomas D. Mangelsen on 60 Minutes on Sunday.
If you're not familiar with Mangelsen's work, or even if you know it and want to learn more, this is must-see TV for wildlife and nature photographers out there. The segment is called "Into the Wild" and features Mangelsen being interviewed by Anderson Cooper. Cooper accompanies him on a wildlife shoot in Wyoming for the profile, which also includes an appearance by Jane Goodall, who is Mangelsen's friend and collaborator.
Here's what 60 Minutes has to say about him:
"Mangelsen's name is not a household word, but he is credited with producing some of the world's most recognizable wildlife photos – all shot in the animals' natural habitat. One, that captures the nanosecond before the jaws of a brown bear clamp down on a leaping salmon, is one of the most famous ever taken. It's what it's all about to Mangelsen. 'This is the magic. This is the moment. This is the decisive moment, and this little tiny space right here I think is so important.'"
The preview for the Sunday, May 6th show (7pm ET/PT) is below to give you a taste.

FEATURED VIDEO