$50 Rebate in USA on ColorMunki Photo
X
-Rite Photo, distributed by MAC Group, is pleased to announce a $50 mail-in rebate for ColorMunki Photo, the innovative new way to bring your photos from from screen to print with color perfection.
ColorMunki Photo is an integrated hardware and software product for use with Macintosh and Windows computers, and assures you the colors you see on your monitor are what you get when outputting to print. Calibration is a breeze with the all-in-one spectrophotometer, making shadows, highlights, and color balance consistent with your artistic vision.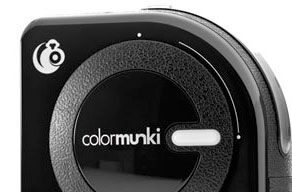 Simply purchase a new ColorMunki Photo from an authorized dealer in the USA between June 1, 2009 and September 30, 2009 to be eligible, and submit with the required proof-of-purchase. Submitted rebates must be postmarked by October 15, 2009. Mail to: X-Rite Photo Rebates, 8 Westchester Plaza, Elmsford, NY 10523.
Learn more about ColorMunki Photo and download the rebate form at
XritePhoto.com.

FEATURED VIDEO