5 Tips for Pleasing Portraits on Bright Sunny Days (VIDEO)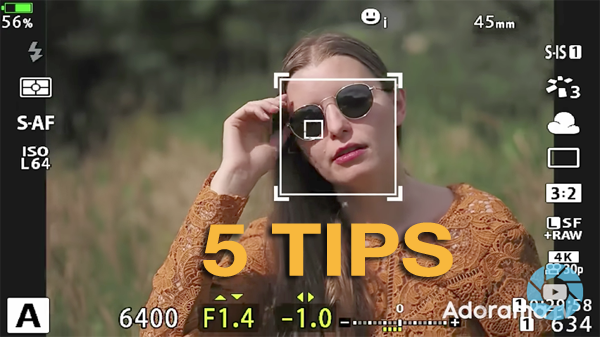 Bright summer days are great for trips to the beach, sitting around a pool, or casting a line into your favorite stream. But when it comes to outdoor portraiture, well, not so much.
Shooting in full sun on hot summer days can be problematic for a variety of reasons. Under these contrasty conditions you'll frequently encounter harsh shadows, and that's not a good look for any subject—even a pretty model. And full sun is often uncomfortably hot—both for you and your subject.
Fortunately, there are a few tricks for making the most of these less-than-ideal-conditions, as you'll see in the helpful tutorial below from Adorama TV. In less than 10 minutes, photographer Gavin Hoey reveals how he manages to find perfect light—even on the sunniest of days.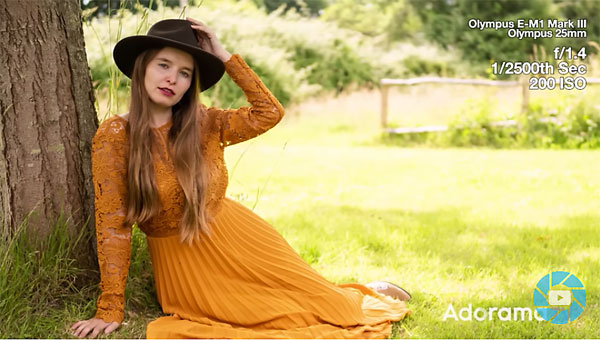 Hoey's first of five tips is to locate an attractive spot in the shade, perhaps under a tree, to shield your model from the sun. Not only will your subject be more comfortable, but it will be easy to achieve a nice even exposure across her face.
If you're shooting in a wide-open area with nary a tree in sight, Hoey demonstrates how easy it is to create your own shade with a compact and affordable diffuser. The diffuser he places between his model and the sun cuts two stops of light, but on extremely bright days you'll still have plenty of illumination for dialing in a proper exposure.
If all else fails because there's no shade available and you didn't bring a diffuser, Hoey explains how exposing for the highlights can save the day. By taking that approach you won't risk losing important highlight detail that can't be recovered during post-processing.
And if you want to be really bold, try shooting directly into the sun using Hoey's simple instructions. By "breaking the rules" in this manner you just might create portraits with a unique and appealing effect. Just be sure to clean the front element of your lens and use a hood to avoid too much flare.
You can find more helpful tips on the Adorama TV YouTube channel, and explore Hoey's images on his Instagram page.

FEATURED VIDEO