5 Secret Photoshop Tricks & Hacks You Need to Know (VIDEO)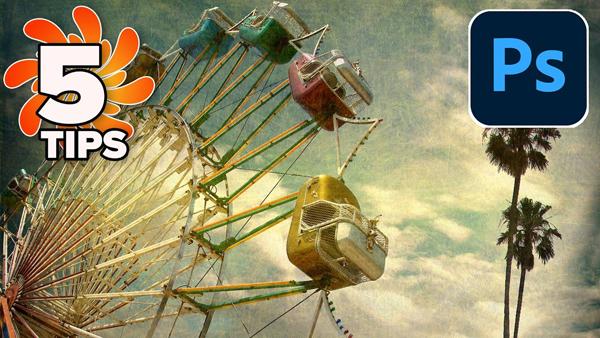 Last week we featured an eye-opening tutorial, revealing five Lightroom tips that many photographers don't know about. And today we're going to do the same thing for Photoshop users.
Colin Smith of Photoshop Café has become a favorite among Shutterbug readers looking for powerful image-editing techniques that are easy to accomplish. In the quick eight-minute video below, he reveals his five favorite Photoshop hacks and tricks that are unfamiliar to many photographers. As you'll see, they can make a big difference in your results.
Smith begins by demonstrating how to make colors really pop by using Photoshop's Black & White adjustment mode. Normally employed when editing monochrome images, this mode can be surprisingly helpful when editing color shots by using the Luminosity blending mode to selectively adjust colors.
For those who work with panorama photos, Smith offers another trick that "works like magic." This one enables you to instantly remove all the transparent areas around a composited image, thereby eliminating the need for cropping. You'll also learn a masking technique for refining hair in portraits, a quick way to reset your tools when you want to start over, and how you can use Photoshop with video files.
After watching the tutorial, you may want to head over to Smith's YouTube channel for more editing advice. And don't miss last week's story, with five Lightroom tricks you don't know about.

LATEST VIDEO