5 CRAZY Photo Ideas for Eye-Popping Images (VIDEO)
If you're looking for some fun photo ideas to try over the weekend, you've come to the right place. In the two-minute visual tutorial below you'll receive a heavy dose of inspiration, with five unique photo ideas that deliver eye-popping results.
Photographer Jordi Koalitic is a visual trickster with a huge following on YouTube, where he regularly posts fun-and-easy tutorials that employ what he calls "insane" methods for achieving unusual images.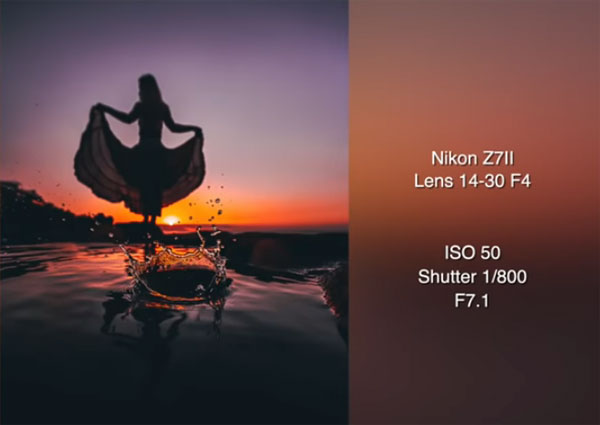 For today's behind-the scenes episode Koalitic and his crew travelled to the beautiful Canary Islands. They employ several unconventional methods, and a few easy-to-find props, to work their magic. So take a close look, get your gear and gadgets ready, and create some wizardry of your own over the weekend.
There's no dialogue in the video as you watch Koalitic demonstrate these tricks, but his photo captions include gear and exposure information to make it easy to mimic his photos. You'll see how shooting from a high or low camera position delivers a very different look, and what you can achieve with simple props like a mirror or empty picture frame.
Koalitic also creates some nice effects using water reflections while shooting in low light. If you don't live near a lake, all you need is a small puddle to give this trick a try. For another amazing low-light effect, Koalitic shoots inside a tunnel during the day, while using a spinning string of lights to create an image with the WOW factor.
As you'll see in the video, some of these techniques require a second set of hands (and a model), so be sure and bring along two or three friends.
You can find a wide variety of tips and tricks by visiting Koalitic's YouTube channel, so be sure and take a look. And don't miss another tutorial we posted recently, explaining how to use five "weird" lens adapters to create more crazy effects.

FEATURED VIDEO