4 Fantastic Lightroom Tricks You Need to Know NOW (VIDEO)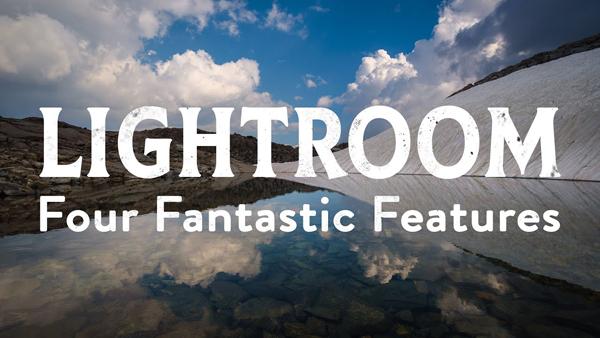 Whether you know your way around Lightroom or you're just getting started, it's good to discover unfamiliar features that deliver big results. And if these helpful tricks are easy to use, that's all the better.
Joshua Cripps is an accomplished travel photographer, with a large YouTube following for his easy-to-understand instructional tips and tricks. In this episode he reveals his four favorite Lightroom tricks for image editing, organization, and workflow. The idea is to quickly enhance and categorize your images, so you can get back out in the field with your camera.
Cripps says that one of the reasons he's a big fan of Lightroom is the broad capability it offers for adding keywords to images. This greatly facilitates search options so you can find the exact shot you're looking for almost instantly. If you're not taking full advantage of this powerful Lightroom tool, Cripps' first tip shows you how create a robust, customizable keyword system with ease.
Another fantastic feature of Lightroom is the ease with which Export Presets simplify sharing images in different formats, depending upon how the files will be used. Clearly, images must be configured differently for print, than for posting to Instagram or a website. Cripps demonstrates how to choose the settings you use most and create custom presets, and he explains important nuances like compression, file format, image size, sharpening, aspect ratio, and more.
When it comes to the actual editing process itself, Cripps says one of his favorite Lightroom features is the powerful Targeted Adjustment Tool. He says he uses this frequently, and after watching the video you will too. There's much more to learn in this tutorial, including Tip #4, so set aside 20 minutes and watch how it's done.
For more good stuff, be sure to check out Cripps' YouTube channel. And take a close look at yesterday's Photoshop tutorial, demonstrating how to turn bland daytime photos into incredible sunset scenes.

LATEST VIDEO