10 Incredible Photography Tricks to Make Your Photos Get Noticed (VIDEO)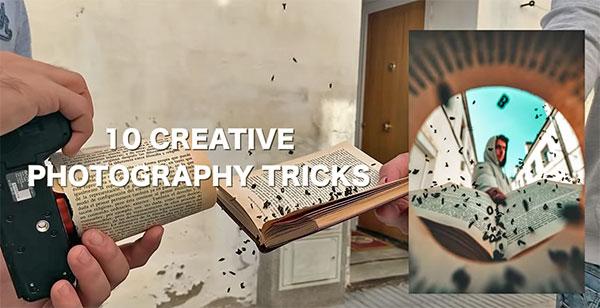 There are few better ways to draw attention to your photography than to have one of your images "go viral." Yes, when one of your once-in-a-lifetime shots "blows up" on social media sites like Facebook and Instagram, people are going to be clamoring for more viral photo fun from you.
But how do you create a photo that will go viral? It's not easy. Your images need to have that certain something that will blow peoples' minds.
Well, in the below video from photo hack master Jordi Koalitic, he shares "ten photography tricks to go viral" with your images. In the short, fun tutorial, Koalitic shows you how to use everyday items to give your images some Internet spice with these tricks:
#1 Alphabet Pasta
#2 Underground
#3 Slinky
#4 Mirror
#5 Fruit Ninja
#6 Cristal
#7 Marbles
#8 Fruit Ninja 2
#9 Laces
#10 Match Point
Check it out below and then go visit Koalitic's YouTube channel. If you like photography hacks, here are some more crazy camera tricks you can do with everyday items.

FEATURED VIDEO