Check Out These Fantastic Photos of Crazy Camera Tricks You Can Do with Everyday Items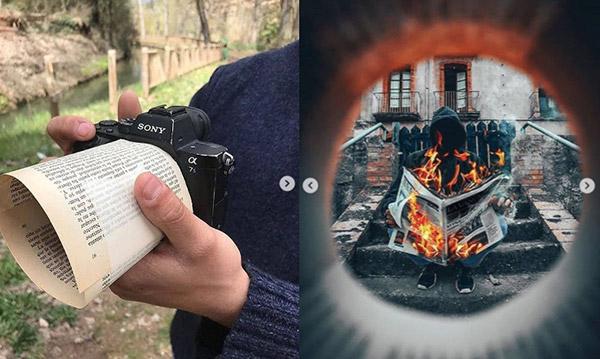 It's Friday, which is when we like to share fun camera hacks, tips and tricks you can try over the weekend. The below slideshow showing crazy camera tricks using everyday items is from amigo.fotografo, which shared the photos on Instagram.
In the below slideshow, click through using the arrows to see the clever camera hacks first and the resulting photos afterwards.
Since this is purely a visual story, not much more we can say about these photo tips except enjoy and be extremely careful if you dare attempt the fiery paper trick. If you want to see how the photos first appeared on Instagram, click here.
(Thanks Byron!)

FEATURED VIDEO