1 Lightroom Plugin You NEED for Pro-Quality Photos (VIDEO)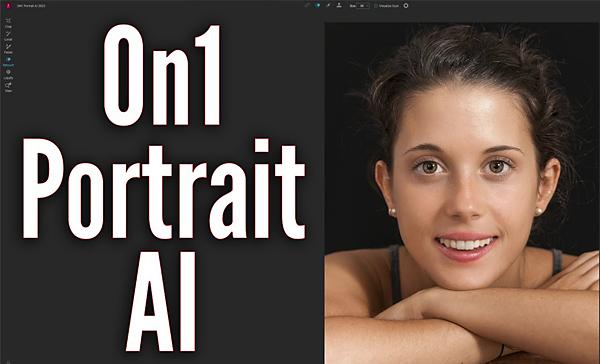 If you've been following our ongoing Lightroom tutorials you know Adobe has made great strides with their most recent updates, and the latest masking tools have created quite a buzz—with several new portrait-related masks that work pretty well.
However, one of our most-trusted image-editing experts expresses some caution, saying that these Lightroom's masks are fine for sharing low-res images online. However, he insists that, "if you want to make oversize prints, submit images to a competition, or add your best portraits to a portfolio, then Lightroom's portrait masking just isn't good enough."
Under those and other circumstances when professional quality is the goal, expert Anthony Morganti recommends you purchase the Portrait AI plugin from On1 Software. He says that, "Portrait AI will give you professional-quality results, and in today's video I'm going to demo how to use it.
Morganti runs through the step-by-step process for making the most of this easy and effective tool. You'll quickly get the hang of it and be able to start making better portrait edits today. He also provides links to all the photo gear and software he prefers.
Despite the great results it provides, using Portrait AI is about as fast and simple as it gets, thanks to the plugin's sophisticated artificial intelligence technology. Morganti is working on an Adobe stock image that he cropped slightly tighter so you can better see what this plugin is able to accomplish.
Portrait AI is available both as a standalone app, as well as a plugin for Photoshop and Lightroom. Morganti also notes that if you purchase On1 Photo 2023 software, Portrait AI is included. But if you take the latter option it's important to know that it doesn't work as a plugin for either Lightroom or Photoshop—which means you have to purchase the plugin separately.
With all that out of the way, Morganti turns to explaining everything you need to know for using this advanced software to achieve really awesome results. Take a look at the image he creates and we think you'll agree.
Morganti's popular YouTube channel includes image-editing tutorials on just about any topic you can imagine. So pay a visit after watching this video and pick something out.
We also encourage you to watch a story we posted earlier, comparing Lightroom's sharpening and noise-reduction tools to what's available from Topaz Labs