Zoner Photo Studio X is Easy, Affordable & Powerful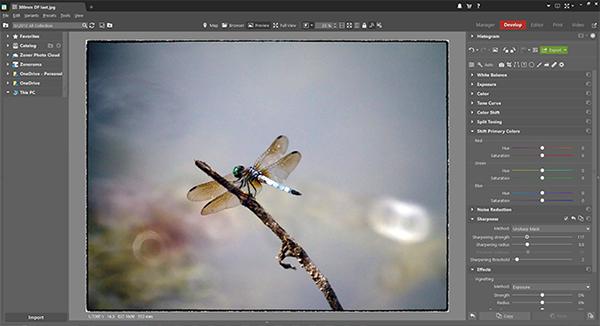 Zoner Photo Studio X is easy to learn, totally affordable and produces results as good as any other top-line photo editor—good enough to satisfy professionals. That's the consensus of two ZPS X experts who happen to be successful professional photographers.
And they concur that Zonerama, the free, secure cloud storage and sharing playground for photographers and videographers of all levels, is a major added plus.
Zoner Photo Studio X
ZPS X is a powerful photo and video editing app that enables users to edit JPEG and Raw images (including use of Layers and Masks) and perform all cropping, blemish removal, cloning and other photo tricks with ease. The unique retouching brush and the Facial Features tool in the Liquify submenu makes portrait enhancement a snap. Thanks to the many creative presets, users can change a photo's entire mood with just one click . Plus powerful image browser tools allow the creation of image catalogs for easy organization and retrieval. Catalogs can be browsed by date, shot location, keywords, or folders.
Users can also edit video and turn photos into a video, a presentation, or a time-lapse without switching software.
Hear From An Expert
Kevin Bruseby is a youthful photographer and digital creator based in Linköping, Sweden who specializes in landscape, commercial and lifestyle photography. Kevin works with major global brands and is a member of the Swedish National Team of Young Scientists. Kevin has used ZPS X since its earliest versions.
"The versatility of Zoner Photo Studio X is what appeals the most to me," Kevin said. "The fact that you can do photo organizing, processing and creative photo enhancement all in one place is very convenient. Also, I find ZPS X very easy to use," he added. "While I obviously have used the software for several years, the menus in the program just make sense to me. Since most of the tools used for image organizing and editing are divided into five main interface modules and are available without switching apps, the software is quite easily navigated."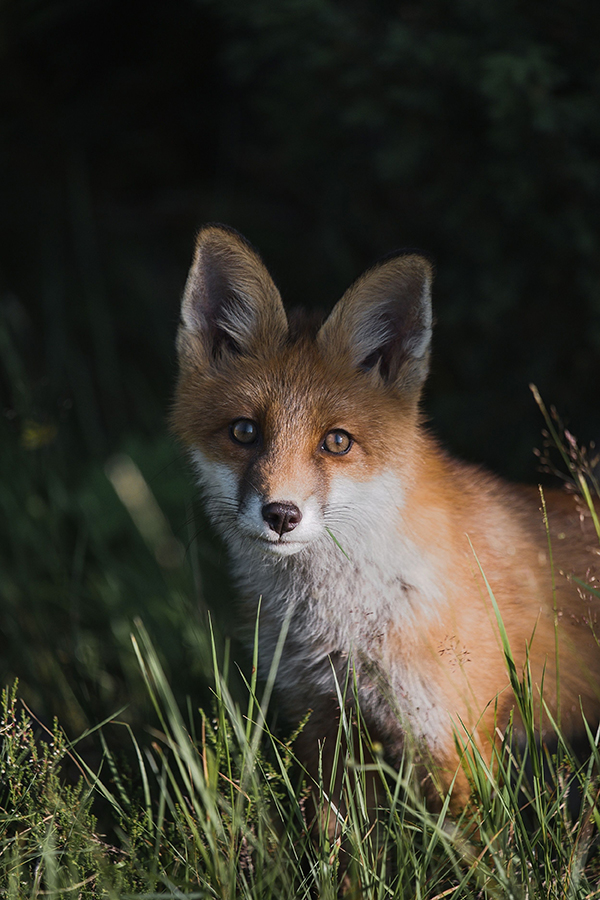 Compared to the cost/performance of other apps, how does Kevin describe ZPS X in terms of value?
"The software performs really well, while its price also is significantly lower compared to other similar apps. Based on this, I would consider ZPS X to be a very valuable software, as you really get what you are paying for."
"ZPS X makes editing fun and easy," Kevin added, "while also offering advanced tools for the people who are looking to take their editing game to the next level. No matter what stage you are in your photography career, ZPS X will most definitely fulfill your needs."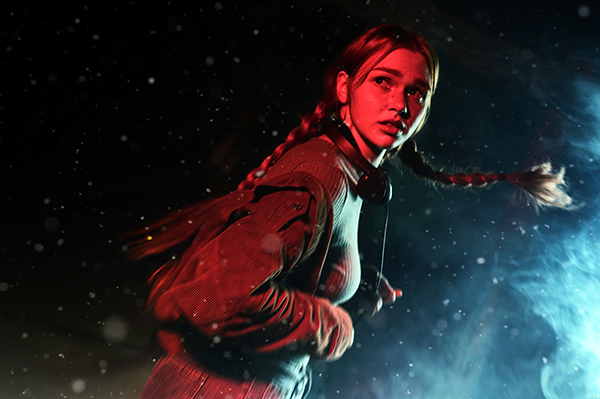 Hear From Another Expert
Zdeňka Povolná Vrátná is a wedding, portrait and cosplay photographer located in Prague, the capital of the Czech Republic. Zdeňka has been using Zoner Photo Studio X for about five years.
"I love the whole Develop module," Zdeňka said. "The work with the colors is fun and easy to apply and understand. Radial filters in Develop module are big friends of mine. And what I really love in general is that most of my work on the photo can be done within the Develop module. I just add some finishing touches in Editor and that suits me very well. Because I produce mostly quite natural photos, all I usually need is the Develop module because it offers so much."
The Develop module is part of ZPS X's integrated workspace. Zoner Photo Studio X features five interface modules found as tabs labeled Manager, Develop, Editor, Print and Video. There are flexible workspace layout choices, too. And you can select the Browser view and see all images in a specific folder—without leaving the Photo Studio workspace.
"I've tried other photo editors," Zdeňka continued. "But nothing compelled me to switch. ZPS X is so powerful—and I can tell you it's easy, because all editing methods I've learned so far I've learned by myself with no advice or courses (I like trial and error). I've gotten pretty far with my editing primarily because ZPS X is very user friendly, understandable and easy to use."
Compared to the cost/performance of other apps, how does Zdeňka describe ZPS X in terms of value?
"Oh my, best value you can get. The cost is very small compared to the competition. I believe for good service you need to pay. And this service you do pay but at a very reasonable price, so it's a perfect balance."
"I always say ZPS X has its strength in the combination of how easy it is to use yet how great of an outcome you can achieve. It's user friendly yet powerful. Cheap yet constantly improved. I understand once you go [other brand], change is scary and hard. But I totally recommend giving ZPS X a try."
Download Trial Version
And try it you can—for free. If you haven't discovered Zoner Photo Studio X yet, here's your chance. Download the Free Trial and join the 100,000 customers in the U.S. (and millions worldwide) who use ZPS X and understand why Zoner Photo Studio X is the proud winner of two prestigious awards for Best Photo Editing Software from the world-renowned TIPA and EISA associations. If you need more temptation, view the ZPS X introductory overview video here.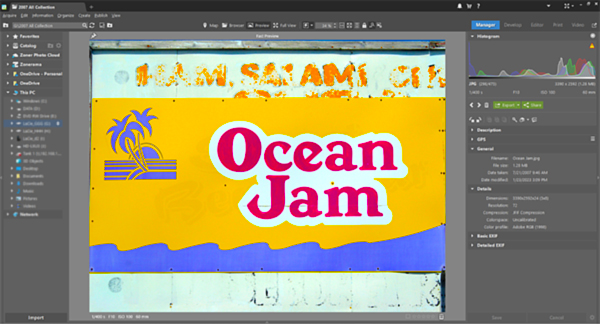 Attention Professionals
You don't have to be a pro to use ZPS X, but if you are you'll be amazed by the many ways it helps you streamline your workflow without disrupting your established routine.
"Zoner Photo Studio X definitely helps to speed up the workflow," Kevin volunteered. "The possibility to create photo books and calendars straight from the software is also a really cool addition in my opinion. Again, it just comes to show the versatility of the program."
About streamlining the workflow, Zdeňka added, "How do I do the perfect workflow?" she began, "I recommend presets. But not putting them in the picture and being done with it. No. I just go through some of them to get the idea of what I want. It's a good way to start to see what I want to achieve with my Raw picture."
Totally Affordable
Zoner Photo Studio X costs just $5.99 per month, or $59 for a full year. Zoner Photo Studio X is one of the best money-saving, genuine values available to photographers.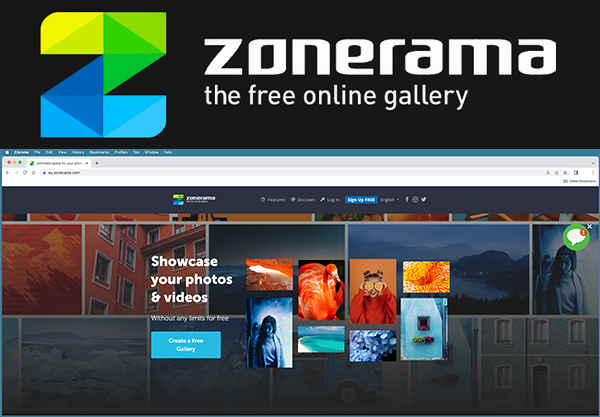 Zonerama For Unlimited Free Storage
Bonus benefit, Zoner Photo Studio X sponsors Zonerama, a FREE online photo reservoir where you enjoy unlimited space for photos—in their original, uncompressed format—and video (4K and AV1 included). Upload as many image files as you want and protect access with custom privacy and sharing settings. Note that you are not required to be a Zoner Photo Studio X user to create an account on Zonerama. But if you do use ZPS X it neatly integrates with Zonerama for direct file access.
Photo and video files stored on Zonerama are secure and can be shared safely. Users select custom privacy and sharing settings, so you're in control of who has permission to see what. You can even hide the metadata. Users can also share albums, so the whole family can contribute to the collection of special family event photos, for example.
Bottom Line
Zoner Photo Studio X is easy to learn, totally affordable and produces results as good as any other top-line photo editor—good enough to satisfy professionals. Zonerama is a big added plus. And, with the prices skyrocketing lately, it really helps to save where you can.