Zeiss Intros New Milvus Lenses for Nikon and Canon DSLRs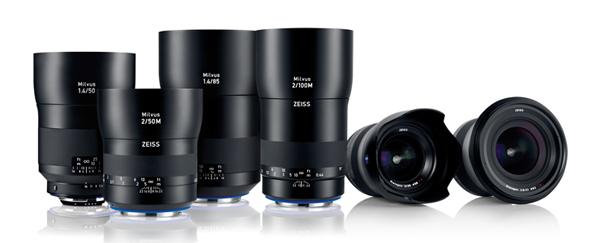 Zeiss has introduced a line-up of six slick new lenses designed for high-resolution DSLR cameras from Nikon and Canon.
The Zeiss Milvus line, which come in F (Nikon) and EF (Canon) mount options, is designed to capture everything from portraits to landscapes, architectural, macro and street photography.
Along with high image quality, the new Zeiss Milvus lenses offer full focus control, accurate manual focusing and a sleek ergonomic design. The Milvus line includes: 2.8/21 (super wide-angle), 2/35 (reporter), 1.4/50 (portrait), 1.4/85 (bokeh), 2/50M (macro), 2/100M (telephoto).
More info on Milvus lenses here and in the video below. (Pricing has not been announced yet.)

FEATURED VIDEO