The Wish List: Camera Caddy II Tripod Mounted Gear Bag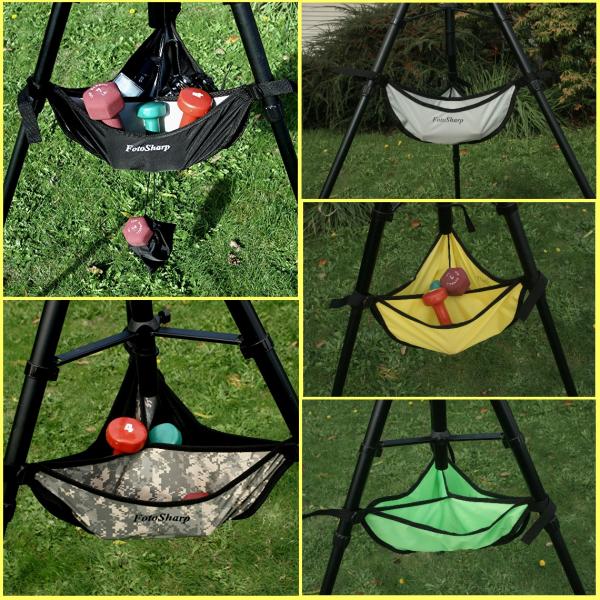 Created in response of the popularity of the original version, the Camera Caddy II is a tripod mounted gear bag that provides quick access to your lenses, filters, flash units and more. It can be used to stabilize your tripod by adding some extra weight (such as your gear, full water bottles and more).
The Camera Caddy II will stay attached to your tripod even when the legs are collapsed. Durable and sturdy, it can hold up to 30 pounds. The new features include:
• Deeper pockets to hold more of your gear.
• Center clip can be used to hang extra weight when the pockets are full.
• Slider buckles are easier to use to attach to a tripod.
The Camera Caddy II ($35) is now available in new color choices: Silver (this light color helps you see your gear in low light), Black/Silver (black outside and silver inside to better see your gear), Camouflage (ideal for wildlife photographers), Yellow or Lime Green (provides high visibility and helps you see your gear in low light).
More info on the Camera Caddy II here.

FEATURED VIDEO