The Winning Images for This Year's Red Bull Illume Action/Adventure Photo Contest Are Spectacular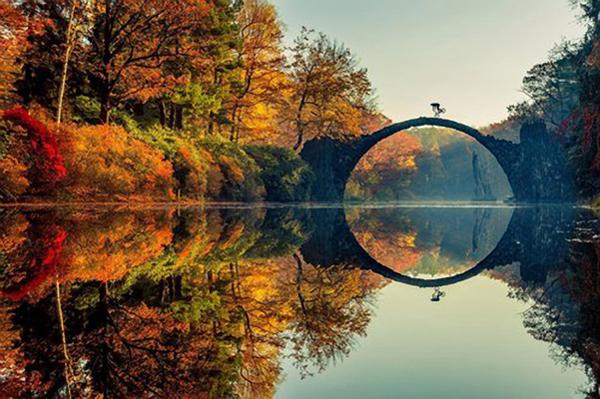 The annual Red Bull Illume international photo contest showcases some of the most spectacular action and adventure sports images anywhere, and the finalists and winning images for the 2016 competition are amazing as always.
This year's quest received submissions from almost 6,000 photographers from 120 countries, and a record-setting 34,624 images. The judging panel of 53 editors selected 55 finalists, 11 category winners and one overall winner, and we'd like to share some of favorites.
The beautiful image above, submitted for the Masterpiece category by Lorenz Holder of Germany, is this year's Overall Winner. Holder managed to capture a stunning scenic with a BMX cyclist riding his bike over a bridge in autumn.
The image below by Italian photographer Ale di Lullo won the New Creativity category and is a humorous shot of a mountain biker riding across the windshield of a cab in New York.
The winner of the Winds category by Micky Wiswedel of South Africa captures a mountaineer in mid-fall as he attempts a new route on Table Mountain, Cape Town.
This black-and-white image for the Spirit category by Dean Treml of New Zealand depicts an injured kayaker being cared for by his fellow paddlers.
New for 2016 was the Mobile category, and winner Vegard Aasen of Norway made this mountaineering image during a climb in Hakuba, Japan.
Here's another dramatic black-and-white shot, this one by Russian Photographer Denis Klero. He made the shot of a climbing partner's chalk-covered hands in Fountainbleu, France.
You can read more about the 2016 Red Bull Illume and view many of the terrific images submitted on the contest's website.

FEATURED VIDEO