Why You Should Add Photoshop's SELECT SUBJECT Tool to Your Workflow (VIDEO)
Photoshop's Select Subject tool uses artificial intelligence to make automatic selections for a variety of tasks. It enables you to remove people and objects from backgrounds, makes it easy to isolate key subjects, and does a great job—even in complex scenes.
Photo-retouching expert Nino Batista says this powerful tool is far more useful for common editing tasks than many photographers realize, and it deserve a place in your daily workflow. Batista is known for helpful "Quick Tips" than can dramatically enhance a photo, and this episode is a perfect example.
In barely five minutes Batista explains how Photoshop's Select Subject works, while demonstrating a couple of ways to employ this oft-overlooked tool. As you follow along, you'll quickly understand why he says, "I recommend using this tool as a matter of course" as you go about processing your photos.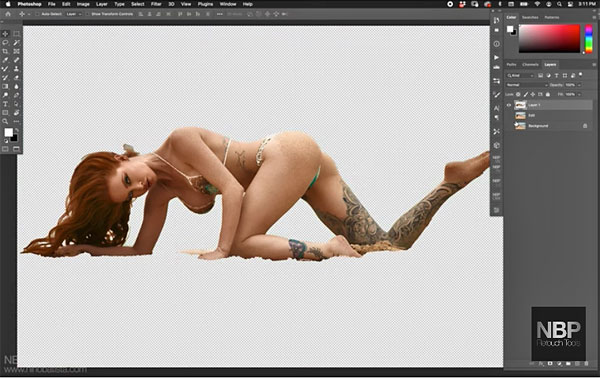 Batista's demonstration image is of an attractive bikini-clad model on the beach. He exposed for his subject and is pleased with the luminosity and color toning he achieved. The background looks pretty good too, but you'll see how he quickly uses the Select Subject tool to improve the balance between the background and his model without the time-consuming complexity of manually masking her out.
Batista provides the necessary keyboard shortcuts, explains how to select the model, and notes that the automated process typically works very well—as long as you don't make a "radical" change to either the subject or background. If you ignore this last point, the AI-based tool will show some weakness.
So follow along and learn how easy it is to leverage the power of the Select Subject tool, and then add it to your Photoshop bag of tricks.
You can find more quick image-editing tips by taking a trip to Batista's YouTube channel. And don't miss another easy processing tutorial we posted not long ago, explaining how to fix dull skies in Photoshop for more dramatic landscape photos.

FEATURED VIDEO