Which Lens Should I Buy (Part 2): More Lens Advice for Beginners Moving up from a Point-&-Shoot
Welcome back! Last week I recommended lenses that are well suited for five of the most popular camera activities, including kids' sports, travel and online auctions. If you missed that piece, you'll find it here. This week—as promised—five more lenses for five more activities. These are sometimes thought of as being in the realm of more advanced hobbyists, but that ain't necessarily so. Read on…
Before we begin, if you're the least bit confused about focal lengths, check out this article I wrote last year titled, "What's a "Normal" Lens? And Why Is My 18mm Lens 'Equivalent' to a 28mm?" The size of the imaging sensor determines the focal length that is mathematically "normal" or what is sometimes called "standard lens."
The normal focal length provides perspective that is very close to human vision. Lenses that are shorter in focal length are considered wide-angle, and conversely, lenses that are longer are labeled telephoto.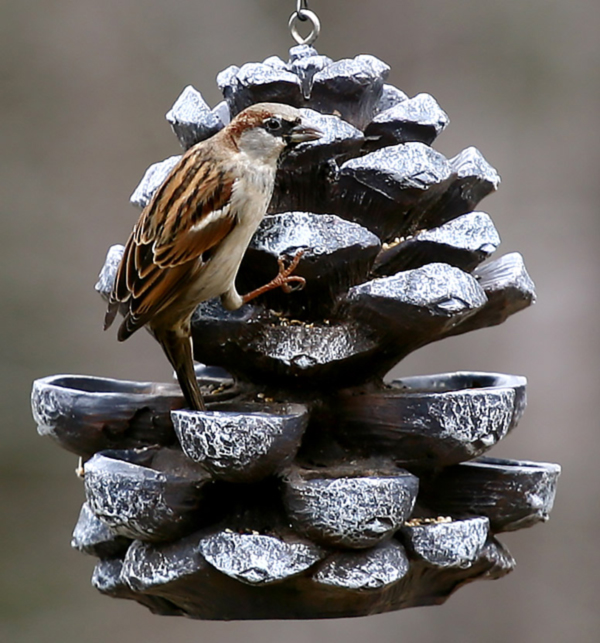 1. Low Light
It doesn't take long for beginning photographers to get the urge to turn off the flash and tackle indoor photography by ambient light. Some even feel frustration because their less-expensive point-and-shoot camera was capable of excellent low light photography but their new DSLR, equipped with a kit zoom, is subpar.
I recommend 50mm f/1.8 or 50mm f/1.4 prime lenses for available light photography for three reasons. Numero uno, they are—by and large—very sharp and capable of brilliant results. Second, they are generally priced lower than other popular lenses and are often available secondhand. Third, when attached to a crop-frame (i.e., APS-C sensor) DSLR, the 50mm focal length becomes the equivalent of an 80mm (on a Canon which has a lens factor of 1.6) or 75mm on a Nikon, Pentax or Sony (lens factor is 1.5).
A lens in the 75 to 105mm range is considered ideal for portraits (see below) because the focal length delivers the correct, flattering perspective of a human face. With a repurposed 50mm f/1.4 or f/1.8 so-called normal lens, the large aperture allows the user to limit the depth-of-field and thereby separate the portrait subject from its background with almost 3D-like illusion.
2. Close-ups
When I think about close-up (Macro) photography, I remember this poem:
Roses are red,
Violets are blue.
When it's snowing like hell outside,
Stay inside and play with your macro lens.
It may not rhyme, but it gets the point across. If you live in an area that experiences cold winters, outdoor photography can be challenging. That makes winter the perfect season to shoot close-ups. While the kit zoom that came with your Nikon or Canon DSLR focuses as close as 9.8-inches, that's hardly close enough for serious macro work. My favorite macro lens is the Tamron 60mm f/2. It's compact, fast and delivers 1:1 reproduction, which means that the image of an object one inch long occupies the same linear space on the camera's imaging sensor. In simpler terms, you can make small things appear VERY large. I also like this lens because it's a great portrait lens. On my Nikon D300s it's the equivalent of a 90mm f/2.0, an excellent portrait combination.
For Macro Zoom lenses I'm partial to the Sigma 17-70mm f/2.8-4. It offers the significantly extra value of being a 25 to 105mm zoom (equivalent) and that makes it highly versatile. Unless I'm shooting Lady Bugs' eyebrows or something else ridiculously small I tend to reach for this zoom.
3. Nature and Sports
The need here is to bring the subject closer optically, whether you're trying to get a frame-filling shot of a Cubs pitcher Jake Arrieta or a Melanerpes erythrocephalus (Redheaded Woodpecker). A telephoto zoom is what you need and the good news is that the world is full of them. Every camera manufacturer makes at least one, and all of the lens specialists like Sigma and Tamron offer excellent models as well. Check out various brands in the 70 to 200mm range; that's the sweet spot. You get what you pay for when it comes to telephoto zooms, so let your budget be your guide.
Pitcher at the top of this story is NJ Jackals lefty Isaac Pavlik following through on a fastball.
If you happen to shoot with a Fujifilm mirrorless camera, like the X-T1 or X-Pro2, take a close look at the Fujifilm XF 55-200mm f/3.5-4.8 R LM OIS. It's an 84-305mm equivalent and has image stabilization built in. Fujifilm makes a more expensive zoom that covers a similar range, and they make a less expensive one. I have been using this middle-priced model with astounding results. Coupled with Fujifilm's suburb low-noise DSLR cameras, I'm able to get incredible results in all sorts of situations from dim indoor concerts to bright beach portraits.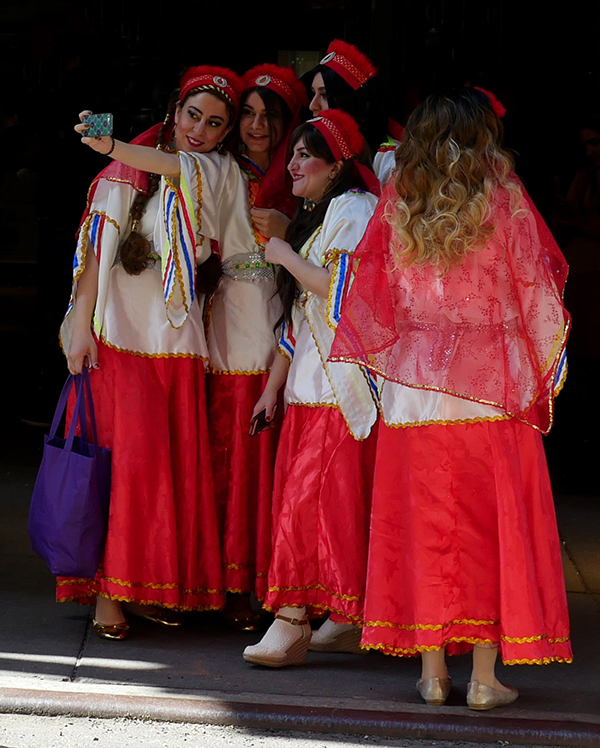 4. Street Shooting
Street shooting is a bit like street fighting—the only rule is there are no rules. That adds to the fun, but if you have limited opportunity and wish to make the most of it, do what I do. I take two lenses, a fast prime and a sharp zoom. Let's say I'm in Manhattan, photographing a street fair that's filled with food vendors and the usual legerdemain. I work from one end to the other with the zoom lens, change to the prime, and then work my way back. Try it. For starters, your kit lens is okay. If street shooting becomes your raison de vivre, you'll buy more lenses soon enough.
5. Portraits
Portraits taken with wideangle lenses are often unflattering because they make the objects that are closer to the camera—like noses—larger than they really are in relation to the rest of the face. The reverse is true with telephoto lenses—they compress features—although this can sometimes be rather attractive. (This is the part where my 15-year-old daughter usually pipes in with something like, "Gee Dad, now if you could only find a lens that made your big ears look small.")
The best focal length, in 35mm film camera terms, is something between 75mm and 105mm. We've already noted that 50mm "normal" lenses and 60mm Macro lenses are well suited to this task. If you want to combine everyday versatility with excellent portrait capability, look at the Sigma 24-105mm f/4 DG OS HSM Art Lens. It's fast, very sharp and the image stabilization takes one more worry out of the portrait shooting process. It's also outstanding for other endeavors including street and travel photography.
—Jon Sienkiewicz