When Work Is An Adventure: How to Jump Into the Sports & Action Photography Business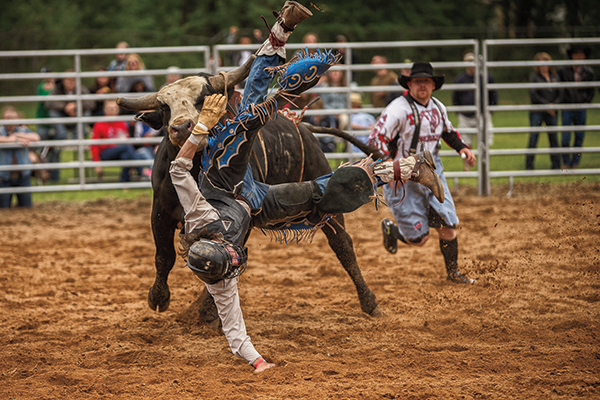 This month we talk with seven photographers pursuing their passion for action, adventure, and sports and find out how they are getting the work: Aaron Belford, Tegan Keller (Tegan K. Studios LLC), Chayce Lanphear, Joe Morahan (Morahan Visuals, LLC), Elli Morris, Jayms Ramirez, and Robert Snow.
Shutterbug: What types of clients have you found to license or buy adventure sports and action photography?
Aaron Belford: I sell and license images to all sorts of clients from action adventure tour groups to magazines and even medical and food companies. What draws many companies to buy action adventure photography is the feeling of the image or, more accurately, the feeling that you are able to inspire within the viewer. I have had yogurt and travel companies, and even nonprofits, work with me because of the way I shoot action and how I approach the process.
Jayms Ramirez: I've been fortunate to have a wide range of clients utilizing my adventure/lifestyle/travel work across many mediums. A few I've worked with recently include Land Rover, Sierra Magazine, WhereTraveler.com, National Geographic Adventure, and Travelzoo. I work with Aurora Stock, and have had many images licensed through an adventure travel agency as well.
Joe Morahan: As strange as this sounds, some of my biggest sales have been from finance and wealth management companies. I have found that my sports work meshes well with those sorts of firms. They seem to love images of subjects running up hills, or a version of a person striving to achieve a goal. They feel it says more than just another sports image.
Robert Snow: My clients include quite a variety of different industries such as apparel/clothing, shoe companies, energy drinks, soft drink companies, nonprofits, marine industry, and of course sports equipment.
Chayce Lanphear: I find magazines and social media clients are my main source of clients.
Tegan Keller: I like to look at companies that have more capital; companies that sell products and not just lifestyles. Also, adventure companies that have a broader audience (think general hiking, fishing, running, skiing, etc.) as opposed to a more specialized audience (like rock climbing, slacklining, mountaineering, base jumping, diving).
Elli Morris: My best clients are companies that offer adventure trips to the public; companies that get youth into adventure activities; companies that produce products used in adventure activities; environmental nonprofits that want to reach new audiences. There is also grant money promoting environmental stewardship that uses adventure images and the individuals participating in adventure sports/activities.
SB: What have been the most effective marketing tools you have used to sell your services to these clients?
Tegan Keller: I've only been pursuing adventure photography for about a year, so I'm not sure what marketing has and hasn't worked yet. Because I am new, I mostly have just been posting work I have shot on my own dime to my Instagram account and my website, and have tried following outdoor brands that I am interested in on Instagram. I have spent time networking with other adventure photographers and have been trying to learn about the industry as much as I can, but haven't had too much contact with the people who are most likely doing the hiring yet. For now, I mostly have been portfolio building and trying to figure out a strategic approach to getting more exposure.
Aaron Belford: Personal connections by far are the best. I see way too much money floating around many of the advertising agencies for them to hire a person they did not like. I found meeting people at trade or industry events worked best. But skip the photography events and search out the advertising federations and media organizations around your area.
Jayms Ramirez: I send out monthly promos via e-mail blasts and hard copies to a select target list of clients that I would like to work with, or have so in the past. I use social media to promote new work or projects and new travel destinations that I am frequenting. I include behind-the-scenes images and information as well. I am also on a few trade sites, such as ASMP.org and WonderfulMachine.com, and they have been very beneficial to gaining new clients.
Elli Morris: I think having a camera while out there doing the adventure activity myself is the most effective. My potential clients and their acquaintances can see me in action. I do personal work that gets distributed on social media, which lets clients not only see my work but also lets them know I have value and good business skills that produce audience engagement. Also, I have been entering in film festivals to prove acceptance of my skills and networking with others in the adventure community so they seek me when they need visuals.
Chayce Lanphear: My most effective marketing tools have been networking, networking, more networking, and boatloads of e-mails.
Joe Morahan: A majority of my sales come from stock photography. For those I don't really have to market, I just have to make sure that my images somehow are different from the millions of other sports stock work. For more commercial work, I've found that Agency Access has a wealth of information on all the companies you could ever dream of. I have taken the time to put together different marketing campaigns and send those out every month to all my contacts, and also clients that I want to work with.
SB: What skills or areas of expertise do you think an adventure sports and action photographer has to develop for a successful business?
Jayms Ramirez: Well, I think like any niche photographer, you have to have a natural passion for your subject. I have always lived a lifestyle around travel, adventure, and sports, so my photography was born out of what I was doing organically. I try to mix my recreational work and professional work quite a bit, in that I will always be shooting new work, meeting contacts and talent while I am off traveling or on a surf trip around the globe.
Aaron Belford: You need a good logistical background and the ability to see the big picture. On the set you are the ringmaster, the person who is calling all the creative shots. Because of that you need to possess a presence and control. In the Marines I learned the four top skills for a successful action photographer and they are how to shoot, move, communicate, and become a subject matter expert in a short amount of time.
Chayce Lanphear: From my experience, you have to be pretty damn fit to keep up with some of these crazy athletes. In addition, this must be your absolute passion. Having a career in photography in general is quite the struggle, and it gets a bit more difficult with adventure and action photography.
Robert Snow: Most of the job involves being in front of the computer. From marketing, communicating, estimating jobs, processing images, retouching, billing, and the cycle goes on.
Joe Morahan: The one and only skill I think people should focus on other than photography is business. I can't stress that enough. With great business skills, you don't even have to be the best photographer in town and you will gain the work. Just simply get down to the magazine newsstand and start flipping through some magazines. Not every image is stellar, but they are in the magazine because the photographer worked hard to get it there, and that's all part of doing business.
Elli Morris: Be the adventurous person yourself! You have to be beyond capable of the sport or activity in order to shoot while doing the activity. This also allows you to know how to place yourself to get the best shot, which is what your client needs and expects.
Tegan Keller: I have a degree in photojournalism, and while I've been leaning more toward highly stylized and studio-like work lately, having a background in documentary photography has really helped. Being able to anticipate the moment and where the action is going to happen so you know where to place yourself and your lights is really important. Having working knowledge of the sport you are photographing is super helpful, because then you understand what the athlete or subject is having to do when you are working with them to get a specific shot.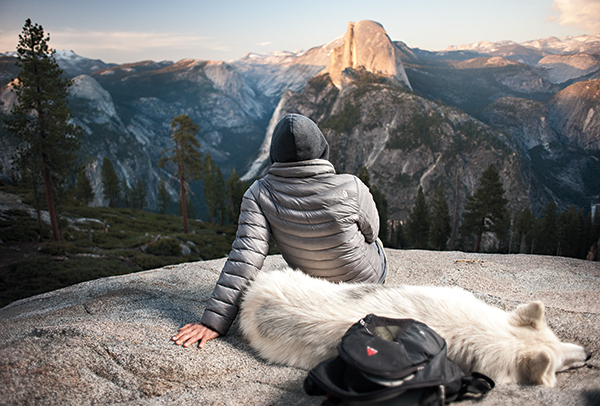 SB: What was the best (fun, lucrative, creative—your choice of defining "best") photo assignment you have had in this field?
Aaron Belford: That would have been a photo shoot for Arizona Adventures (an off-road adventure tour company and DOD contractor that was based out of Marine Corps Air Station Yuma, Arizona). This was a campaign where our focus was to capture the heart and emotion of the pulse-racing, white-knuckled fun that they offered through their tours. This program consisted of several different types of tours, such as off-roading, kayaking, jet skiing and jet boating, mountain biking, rock wall and rock climbing. Each one of these activities required a separate shoot. All of these images were pulled together for articles in magazines, posters, e-mail blasts, websites, and social media.
Robert Snow: One that stands out has been working for OCEARCH.org, a nonprofit specializing in shark research. I've been fortunate enough to document 10 expeditions throughout the world in remote locations such as the Galapagos, Australia, and Brazil. These assignments turned my camera from a marketing tool for clients into a tool for conservation.
Jayms Ramirez: There have been many amazing productions I have been on over the years, ranging from work shooting indigenous groups in Alaska to photographing Masai warriors in Tanzania, Africa. It's all so different and I get to meet interesting people and learn about new cultures, which is exactly what fuels me!
Tegan Keller: Most of the shoots I have done so far in specifically the adventure industry have been for portfolio building, so I can't speak to my best shoot with an actual client in this field. I really enjoy some of the longer excursions that I have taken with athletes into the backcountry. Those allow me to really flex my photojournalist muscles and get truly inspired by the environment and moment, and then execute little mini-shoots as we go.
Elli Morris: Filming the inaugural trip of a six-person SUP (Stand-Up Paddleboard) through river rapids in high water because I filmed from the shore for the pretty work. I then "stand-up paddled" with them in whitewater to get the action shots.
Chayce Lanphear: I often will find opportunities to join adventurers on journeys that potentially will boost my portfolio and give me images to sell. In this event, I wanted to experience winter mountaineering and get some incredible shots and did just that. I accompanied three mountaineers, training to summit Mount McKinley in Denali, here on one of Colorado's 14ers (a fourteener is a mountain peak with an elevation of at least 14,000 feet but less than 15,000 feet). It was a brutally incredible experience!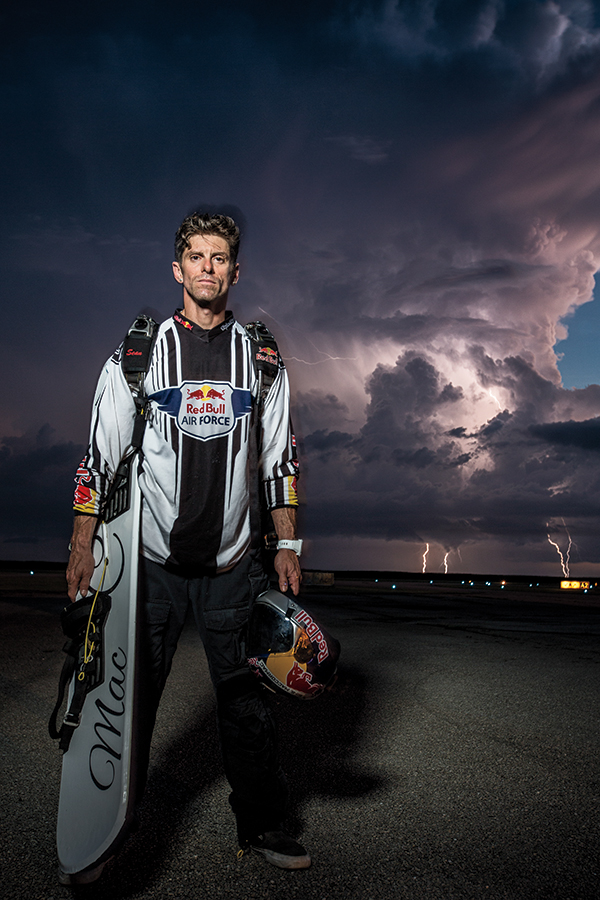 Resources
Aaron Belford: aaronbelford.com
Tegan Keller: tegankstudios.com
Chayce Lanphear: chaycelanphear.com
Joe Morahan: morahanvisuals.com
Elli Morris: ellimorris.com
Jayms Ramirez: jaymsramirez.com
Robert Snow: robertsnowphoto.com

FEATURED VIDEO