Wedding Photography; Two "Camps" Of Style And Vision
There was a time when all wedding photography was pretty much the same. Well-trained photographers worked from "shot lists" and used high-end, medium format equipment. They took wedding portraits (many in-studio) whose hallmarks included great color, sharp details, beautiful lighting, and well-posed subjects. Wedding albums were filled with 8x10", 8x8", and 5x7" prints of carefully posed images of couples, their families, and the bridal party, all smiling nicely for the camera. These traditional photographers often took charge at the wedding and everything unfolded on their timetable so each shot would be as perfect as possible. The wedding party also spent considerable time posing for photos before, during, and after the event.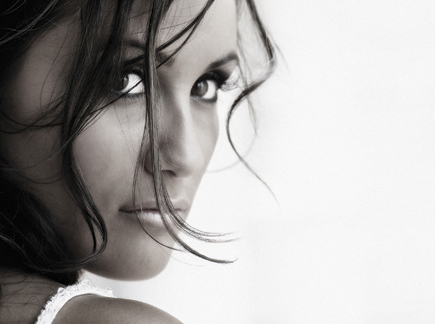 © 2010, Tony Hewitt, All Rights Reserved
The less-controlled photojournalism style took hold about 12-15 years ago when photographers such as Denis Reggie and Bambi Cantrell began to photograph weddings like photojournalists, often using 35mm cameras. They captured the event as it unfolded without asking people to pose or stop and smile for the camera. There are no hard and fast rules for "wedding journalism" as it is all about documenting the day in an informal/artistic manner. Wedding journalism—and digital cameras—also opened the door for many more photographers, some as skilled as the traditionalists, some not, which created more competition for photographers, but also more options for the public.
Two Camps?
Today, when describing their photographic style, wedding photographers typically label themselves as either photojournalists or traditionalists. Former newspaper photographers Andrew Niesen and Rachel LaCour Niesen, co-owners of Atlanta-based wedding studio LaCour (www.lacourphoto.com), and creators of ShootQ (www.ShootQ.com), a studio management solution for photographers, made the switch from news journalism to wedding journalism in 2001. Their approach to photographing a wedding is the same as a news event, which is to follow the story as it happens and allow it to unfold before their eyes. The couple document weddings in real time using a hands-off approach, which, Andrew notes, is the closest thing to their training.
Photos © 2010, Tony Hewitt, All Rights Reserved
"We feel the pictures we're making are really treasured by the families even though [the images] have a very small audience as opposed to magazines. We really feel we are doing something very important for our clients."

Though the way they earn their living has changed, the Niesens say their photographic style has not, except for some minor tweaking. For instance, they've adapted their approach from pure photojournalism—where it's all about the moment—to photojournalism that's something their clients want. "With photojournalism," Rachel explains, "we were capturing top news events and dealing with a wide range of subject matter. We realize that sometimes the more bizarre 'artistic images' that we appreciate as photojournalists may not be appreciated by many of our clients."
© 2010, LaCour, All Rights Reserved
The Niesens originally pursued photojournalism as a career so they could be witnesses on the front lines of history. However, they feel good about trading their front row seat to world history for a smaller one in family history. "In a lot of ways it's just as powerful and more meaningful work because each family will treasure those photos for generations," Rachel concludes. "It's a special feeling to know the pictures we're making for our clients will be used as a foundation for their family legacy for generations."

Robert Lino (www.robertlino.com), a portrait and wedding photographer for the past 35 years, believes the more traditional style lost favor when it became overly complicated. There were too many complex backdrops and too much time was spent in the studio away from the wedding. "I believe that's one reason the photojournalism style became so popular," Lino reiterates, "because brides didn't want to spend the whole night in front of a painted background."

Lino says his work can be described as formal and elegant, with feeling. "My images are very controlled and very directed in order to look very natural," Lino explains, who says he developed his style partly through observation.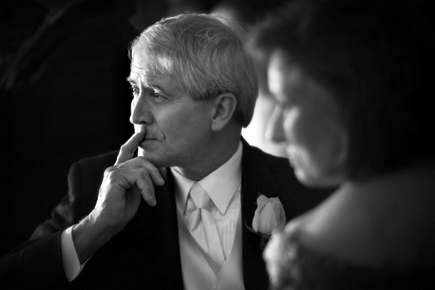 © 2010, LaCour, All Rights Reserved
"I also learned from the masters and all the photographers who broke the rules; but I gave it my own twist and my own interpretation.

"For many years people hired professional wedding photographers. Now, we're in an era where anybody can shoot a wedding." Lino believes taking a little more care with images, such as making sure the couple holds the knife correctly when cutting the cake, and taking a few formal pictures in front of a nice background (not a backdrop, but a pretty window, etc.), would go a long way in getting people to hire professionals instead of having a bunch of people with decent cameras shooting thousands of pictures in the hopes of capturing 20 good ones.
© 2010, LaCour, All Rights Reserved