WD Intros My Passport Wireless Pro Mobile Storage for Backing Up & Transferring Photos on the Go

WD just launched what could be a very handy mobile storage solution for photographers on the go. Called the My Passport Wireless Pro, the small mobile storage device is a great way to wirelessly back up photos and transfer them between devices whether you're out on a remote shoot, in your photo studio, or editing images at home.
The My Passport Wireless Pro is follow-up to My Passport Wireless from a few years ago, which we tried and found to be a great way to save and access our photos via laptops, tablets, or smartphones without needing to bring along a tangle of cords.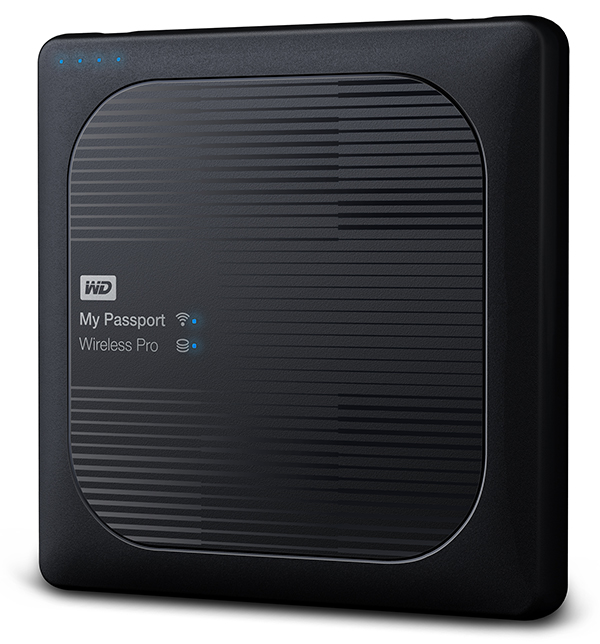 The new "Pro" version is essentially the same concept from WD but with a sleeker, more refined design and with a few more bells and whistles. As with the previous model, photographers can access the My Passport Wireless Pro via a direct Wi-Fi connection, letting you automatically back up image and video files from compatible cameras, as well as save, edit and transfer your work from up to eight other devices connected to the mobile drive.
There's also a way to connect to the device tethered for faster transfers. It includes a built-in SD 3.0 card reader as well as a USB 3.0 port for quickly transferring large Raw images or HD videos.
My Passport Wireless Pro increases the capacity up to 3TB (there's also a 2TB version) and the battery life for up to 10 hours of continuous use. The device's built-in battery pack can even be used to charge phones and other devices including digital cameras and video cameras. My Passport Wireless Pro is compatbile with Adobe's Creative Cloud for mobile photo and video editing, as well as with Plex Media Server, which is capable of playing up to four streams of content while on-the-go.
My Passport Wireless Pro Wi-Fi mobile storage is on sale now in the WD store at wdstore.com and at select retailers, including Amazon.com. The 2TB version of the My Passport Wireless Pro sells for $229, while the 3TB version sells for $249. It comes with a two-year limited warranty.

LATEST VIDEO