Watch This Pro Upsize a 30MP Image to 120MP with Just One Click (VIDEO)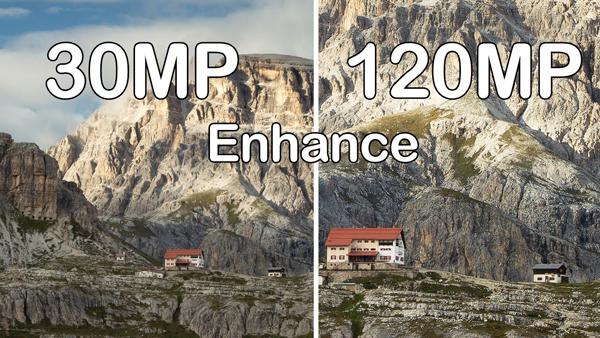 A couple weeks ago we brought you some breaking news about a Super Resolution feature in Adobe Camera Raw that effectively quadruples the size of an image. Our take was that this capability would be particularly useful for those using older cameras with a lower pixel count, thereby enabling some cropping while still ending up with a relatively large file.
Today one of our favorite outdoor photographers takes another approach to this topic, demonstrating how he used Super Resolution to turn a large 30MP landscape photo into a monster 120mm file. And as you'll see, all it requires is one click.
Toma Bonciu is a Romanian pro specializing in travel and landscape photography. Unlike in our introductory video about Enhanced Resolution in Photoshop, Bonciu refers to the tool as "Enhanced Detail," but it's the same magical quadrupling of file size.
In barely nine minutes Bonciu walks you through the simple process and suggest useful applications for this remarkable capability. He begins by opening an unedited Raw file in Camera Raw. Then a quick tip to the Enhance tab is all you need to get started.
As you'll see by comparing Bonciu's before and after images, the fine detail in the upsized version is really amazing. Or as Bonciu says, "This tool works really well."
When it comes to practical applications, Bonciu suggests a couple ways to use the Super Resolution Tool. The first is when you want the biggest file you can get for making huge prints. Another application, as we suggested earlier, is when extreme cropping is required. Bonciu quickly demonstrates both techniques so you can see how easy they are to accomplish.
After watching the video, head over to Bonciu's YouTube channel for more helpful tips. And for a few more details about the Super Resolution tool, check out our introductory story.

FEATURED VIDEO