Watch This DIY Wizard Build His Own Camera Lens at Home (VIDEO)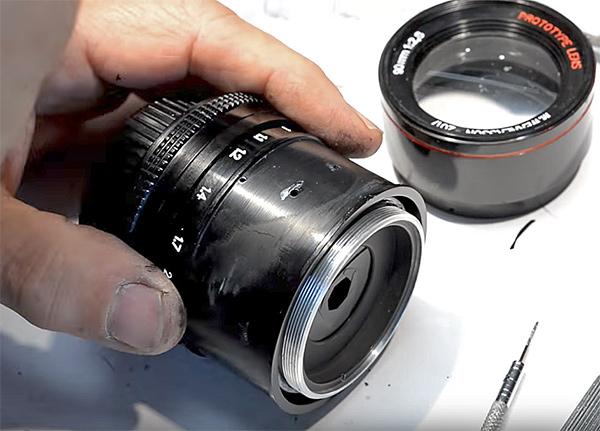 We watched this video at least a dozen times over the weekend and we still can't get enough. Mats Wernersson is some kind of master craftsman, or maybe he's just a really clever guy with what Jeff Spicoli would call "an awesome set of tools."
In the 4.5-minute video below, Wernersson shows you how he made his own camera lens at home from steps A to Z.
"This is a Petzval derived design that I tweaked to show the popular swirly bokeh, Wernersson writes. "All parts except the lens mount, diaphragm blades and the helicoid are home made."
Be sure to stay till the end where he shows some sample images and video he shot with his homemade lens.
If you're curious about what a Petzval lens is, read our review of the Lomography Petzval 85mm f/2.2 Art lens. And if you want to learn a little more about bokeh, check out our comprehensive look at "beautiful blur."
Finally, if you love looking at how photo gear is made, watch our video showing Sony A7R II mirrorless cameras being built from scratch at a factory in Thailand. And don't forget to subscribe to Shutterbug's YouTube channel!

LATEST VIDEO