Visatec's LOGOS 1600 RFS; On Location Or In The Studio Page 2
To The Test
Using a Sekonic PRODIGI C-500R color meter, the color temperature of the LOGOS 1600 RFS measured 5050K, just upside the lower limit of what is considered daylight-balanced light (5000K to 6000K). The measurement was taken at full power, 10.0. With most strobe lights color temperature becomes cooler when output is lowered.

The lights arrived for review at the same time I received a new product to photograph from a client who makes a line of all-natural perfumes and fragrances (no petroleum byproducts in the mix). Except for Clarity added in Adobe's Lightroom, an unretouched image made with a Nikon D700 showed excellent color reproduction and contrast (#4).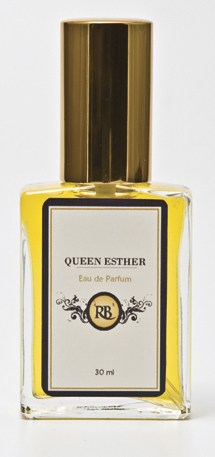 4
This product photo shows the clean, saturated color that is the hallmark of Swiss-made Bron strobes, the result of using a gold-coated flash tube. LOGOS monolights share this technology. (Rochelle Boleyn Cosmetics, www.naturalperfumescents.com.)
On Location
The 216 RFS Kit has everything you need for basic location lighting except for light stands. In both the studio and on location I use a combination of Lowel tripod stands and Avenger C-stands. On location at the Ike Box I photographed model Rochelle Ikeda, Model Mayhem #166421 (#5). I used both lights for this photo. The key light was placed high and to the right. Instead of using the standard reflector with barn doors attached I chose to use the umbrella reflector to create a spotlight effect. The fill light was placed low and directly in front of Rochelle with the umbrella. No reflector was used on the fill light as it was being used on the key and the standard reflector does not work with an umbrella (#6). The photo of Rochelle has no color correction, only a minimum amount of Clarity added in Lightroom and a slight bit of face smoothing added in Photoshop.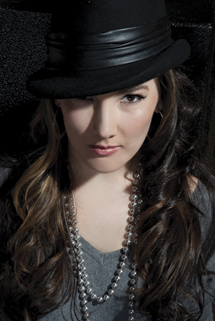 5
Model Rochelle Ikeda at the Ike Box in Salem, Oregon.
Overall I was very pleased with the results obtained with the LOGOS 1600 RFS. I feel they are a well-made and reliable monolight for location and studio work. Should you have need of a monolight capable of crisp, clean, saturated color, the LOGOS 1600 RFS deserves serious consideration.
6
A two-light location setup; the two LOGOS 1600 RFS monolights are placed on a Lowel tripod stand (left) and an Avenger C-stand (right).
Technical Specifications
LOGOS 1600 RFS
Flash Energy: 600 ws
Flash Duration: 1⁄600 sec
Charging Time (for 100 percent of the selected energy): 240v/50Hz = 0.5-1.9 seconds; 120v/60Hz = 0.4-2.0 seconds; 100v/50Hz = 0.4-3.0 seconds
Controls: Illuminated digital display, LED line and keyboard
Flash Output Range: Four f/stops in 1⁄10-stop increments
Modeling Light: Halogen max. 150w, proportional to the flash energy as well as "Full" and "Low" settings
Flash Release: Manual test button, infrared-sensitive photocell (can be turned off), sync cable, Visatec flash release
Ready Display: Visual and audible (can be turned off)
Flash Monitoring: Visual, dim and boost function for modeling light; audible buzzer
Additional Functions: Up to 50 serial flashes
Number Of Sync Sockets: Two
Stabilized Flash Voltage: +/- 1 percent
Cooling: Fan
Power Requirements: 200-240v/50-60Hz: 6A or 100-120v/50-60Hz: 10A
Dimensions (LxWxH): 4.7x7.7x10.9"
Weight: 6.8 lbs
Street Prices: LOGOS 1600 (monolight): $1054; LOGOS 1600
RFS (monolight): $1258; LOGOS 216 Kit: $2537; LOGOS 216 RFS
Kit: $3158
Sources
• Bogen Imaging, Inc., Avenger C-stands—www.bogenimaging.us
• Lowel, tripod stands—www.lowel.com
• Nikon, Nikon D700—www.nikonusa.com
• Sekonic, PRODIGI C-500R color meter—www.sekonic.com
• Visatec, LOGOS 1600 RFS monolights—www.visatecusa.com