The Virtues Of Digital Imaging; Zealous Use Of Image-Editing Software Can Get You In Trouble
"No good deed goes unpunished."--Clare Boothe Luce
Editor & Publisher recently reported that Charlotte Observer Editor Rick Thames apologized to readers when a staff photographer "inappropriately altered" an image of a local firefighter. The original photograph had a brownish-gray sky, while the enhanced image featured a deep red sky and a haloed sun. The photographer claims this was done to correct an underexposed image, not mislead readers, but his actions violated the paper's policy that states, "No colors will be altered from the original scene." (Does the Observer allow black and white photographs?) "Accuracy is among our most sacred journalistic values," Thames wrote, "and that goes for photographs, as well as words." If the photographer shot film and used a polarizing filter to enhance sky color, Mr. Thames, would that have been acceptable?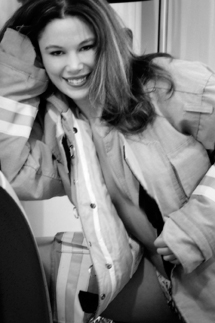 © 2004, Joe Farace, All Rights Reserved
Humility
Some photographers find it difficult to market themselves, so why not have your customers do it for you? Egami produces photo handbags and accessories and their new website (www.egami-lifestyle.biz) is aimed specifically at professional photographers. Egami incorporates images supplied by its clients and processes them onto polyester satin and microfiber. Combining the printed images with high-end leathers, silks, velvets, and other materials, Egami fashions handbags, cosmetics bags, and a line of coats and scarves. Photographers' images on Egami fashions are paraded around town, turning the products into "walking billboards" as well as profit centers. Membership in the Egami Authorized Photographer's Program (APP) is free and allows photographers access to the members-only .biz section. Pros who are APP members can offer clients wearable art and purchase Egami products at wholesale.
Generosity
Sharing your photos is a kindness we can all extend and there's no better value in portable image storage devices than Creative's (www.us.creative.com) ZEN Vision W with its 4.3", 16:9 ratio LCD screen. The ZEN Vision W can store tens of thousands of digital photos on its hard drive. A built-in Plug&View slot supports CompactFlash Type I and II and when used with an optional adapter accepts other memory cards, including Smart Media, MultiMedia Card, and Secure Digital. An AV-out connection enables 720x480 output on any size NTSC screen. You can share slide shows set to music played through headphones, the built-in speaker, or by connecting speakers. The color widescreen displays the (patented) ZEN user interface for access to music, photographs, and videos and you can zoom into an image that fits proportionally to the screen. A built-in Organizer provides a calendar, task and contact lists, and syncs with Microsoft Outlook. There's even a clock with wake-to-any-music alarm, color themes, and different languages. The Creative ZEN Vision W has a USB 2.0 connection and is available in 30GB ($299.99) or 60GB capacities ($399.99).
Kindness
While most entry-level imaging software companies seem to ignore the Mac OS platform (the mostly harmless but free iPhoto scares them off, you see), Funkypixels Software's PhotoComplete 1.2 is a cleverly designed and easy-to-use photo editor for Mac OS X 10.3.9 or later. The latest version includes a fully multithreaded photo-editing engine that will let PhotoComplete run faster on the dual-core multiprocessors used in Intel-based Macs. Other features include the ability to enable and disable Actions so you can see what affect they have on a photo, along with improved display quality. Funkypixels is kind in their pricing, too. PhotoComplete 1.2 costs $29, $10 less than previous versions and current users can upgrade at no cost. A free, fully functional 30-day trial version can be downloaded from www.funkypixels.com.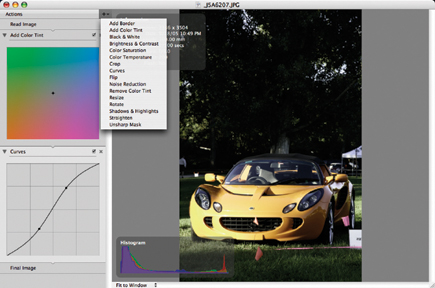 © 2004, Joe Farace, All Rights Reserved

LATEST VIDEO