Using Photoshop's Color Balance Tool to Fix Colors & White Balance in Your Photos (VIDEO)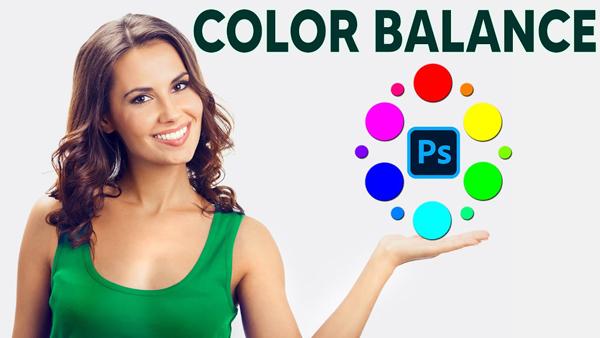 Have you ever searched for Photoshop's White Balance Tool, only to come up empty? Well, join the club. The futility of that search isn't because you looked in the wrong place, but because, surprisingly, that tool doesn't exist.
Image-editing expert Blake Rudis has been using Photoshop for over 20 years, and he says he's shocked that there's no White Balance Tool In Photoshop. Or as he puts it, "We have tons of tools to control color in Photoshop, from Curves, Levels, HSL, to Selective Color, but those aren't tools that specifically target White Balance."
It's true that Lightroom and ACR both have tools for adjusting White Balance, but what should you do if you're working exclusively in Photoshop? The answer is Photoshop's Color Balance adjustment layer, and in this episode Rudis explains how that works.
The Color Balance Tool can seem difficult to understand, and least for the uninitiated, but Rudis has a knack for simplifying seemingly complicated tasks, and that's what he does in the video below.
Rudis not only demonstrates how to employ the Color Balance Tool to achieve accurate colors, but he explains how to use it when exaggerated colors are your goal. Using a White Balance and color grading example, Rudis explains how this important tool works, and various ways to use it to adjust colors to your liking.
You'll also learn what Rudis means by "tonal separation," and when and how to exaggerate colors for special effects. He acknowledges there are other methods for approaching these tasks, and explains why the Color Balance Tool is often the best choice.
Whether you want to warm up the colors in a photograph, cool them down, or do something crazy and less realistic, you'll learn exactly how to proceed. And Rudis makes the process both easy and understandable.
You can find more helpful editing tips on Rudis YouTube channel and in another tutorial we shared; explaining how to use what another expert says is "Lightroom's most powerful tool."

FEATURED VIDEO