Try These 5 Fun HACKS for Eye-Popping Photos (VIDEO)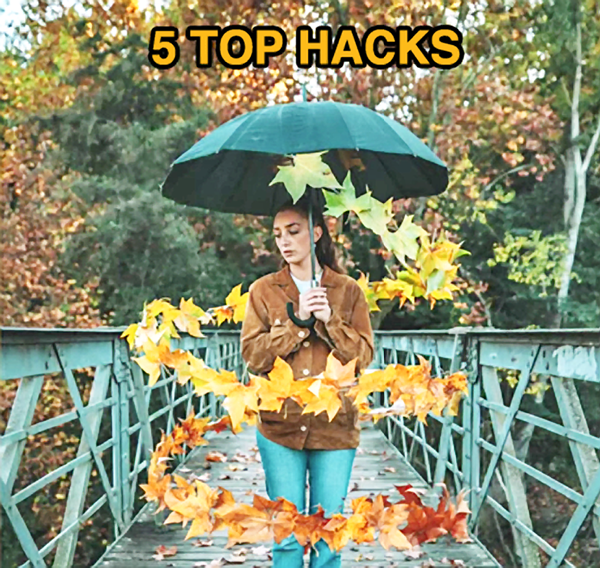 We always turn to photographer Jordi Koalitic when we need a fresh jolt of creativity, because he never seems to run out of ideas for capturing unique images close to home. In today's quick episode he demonstrate five fresh hacks that you'll definitely want to try.
What makes Koalitic's tips and tricks so much fun is that they rely on basic gear, and a few simple props you likely already own. Best yet, with a willing model and an assistant or two, his ideas are really easy to accomplish. Whether you print and frame your images, post them on your website, or share them on social media, they are sure to grab plenty of attention.
As always, this tutorial from Koalitic is a visual one without dialogue—simply follow along and you'll understand exactly what to do. What makes this episode a bit different from others in the past is that it illustrates a few straightforward editing techniques that will transform your results from amazing to spectacular.
If you've watched Koalitic's videos before, you know that he likes to play with fire (in a very safe way). And today he has a couple tricks up his sleeve for fantastic flaming photos. He also demonstrate a method for creating captivating outdoor portraits using a bunch of leaves strung on a wire that he wraps around the subject.
Koalitic's also makes interesting portraits, shot from a low perspective, with the model sitting in front of a tree with her reflection in a mirror laid before her on the ground.
You'll also learn what you can achieve by shooting through a sheet of cardboard with a circular cutout in he middle, and how a spinning tennis ball, suspended from a string with a few sparklers, can result in eye-catching photos. You'll have to watch the video to discover complete details on these hacks, and see his other simple tricks.
Koalitic provides gear and exposure information in his captions, so you can emulate his ideas with confidence. There are also comparisons between images straight out of the camera, with those edited in Skylum's Luminar Neo software. And Koalitic provides a few basic editing tips in the latter part of the video.
You can find more fun projects by visiting Koalitic's YouTube channel so be sure and pay a visit. And check out our recent post, explaining how to use a free background removal tool that works really fast.

FEATURED VIDEO