Travel Buddies: Our 10 Favorite Cameras & Lenses for Travel & Landscape Photography
"Landscape photography is the supreme test of the photographer, and often the supreme disappointment."—Ansel Adams
When I was a student at the Maryland Institute College of Art my first assignment in the "Color" class was landscape photography. While I have done my fair share of travel photography, other than shooting infrared landscapes, I'm not a serious landscape photographer. But as a serious student, I developed a philosophy on the "what" and "how" for photographing landscapes that I still follow.
I've also developed a good sense of what type of gear I need to bring when I "hit the road" for a shoot. Here are my 10 current favorite new cameras and lenses for travel and landscape photography.
Keep It Compact
A good go-anywhere camera should be capable of high image quality, offer lots of lens choices, and be compact. The Panasonic Lumix GX85 ($697) is 9.9mm narrower and 30.3mm shorter than a Canon EOS Rebel T6s ($849), one of the smallest Canon DSLRs. The GX85 is 33.9mm thinner and weighs 4.9 ounces less.
The Panasonic GX85 has in-body image stabilization, which is lacking in the T6s. The T6s has a 24.2MP sensor, whereas the GX85 has a 16MP sensor without an optical low-pass filter that, based on my experience, produces crisp images. The DxOMark Score for the T6s is 70 and 71 for the GX85. Lens choices from both Olympus and Panasonic, plus prestige optics from companies like Voigtländer, add to the GX85's versatility, whether for photographing local landscapes or, even better, travel photography.
Who's It For: Local landscape enthusiasts and travel photographers who prefer to travel light.
Why I Like It: Fair price, great image quality, and lots of lens choices make the Panasonic Lumix GX85 an ideal travel and local landscape camera.
One of the lenses that's a good fit for the GX85, or any Micro Four Thirds camera, is Sigma's 30mm f/1.4 DC DN Contemporary lens ($339) that's also available in Sony E-mount. With a 60mm equivalent on Micro Four Thirds cameras, the focal length might be a bit long for landscape photography but its compact size along with fast aperture make it ideal for travel photography, especially under low-light conditions.
I tested it making night portraits while also shooting a full-frame DSLR with a fast f/1.4 lens. The SLR produced only a few really sharp images, while the Lumix/Sigma combination produced a 95 percent success rate because of a combination of light weight and in-body image stabilization.
The Sigma's optical design uses one aspherical element and one double-sided aspherical element pair to reduce spherical aberrations while a high-refractive index element minimizes color fringing and chromatic aberrations. A Super Multi-Layer Coating is applied to control lens flare and ghosting, and Sigma includes a nice lens hood, too.
Who's It For: Travel photographers who like to work under low-light conditions.
Why I Like It: This is a beautifully crafted lens whose build and image quality belies the modest price point.
Use a Wide-Angle Lens
There is no "magic bullet" or perfect lens for photographing landscapes but I find that wide-angle lenses produce a dynamic perspective, especially in situations where you can't back up enough to capture those wide vistas. The focal length of a wide-angle lens is shorter than a normal lens and its field of view typically covers between 100 and 60 degrees. Super-wide-angle lenses can cover up to 180 degrees. Tip: Be sure to use a lens hood! Capturing large chunks of sky in your photographs increases chances of flare.
You can spend a lot of money on a wide-angle zoom but you don't have to. Submitted for your approval is Canon's EF-S 10-22mm f/3.5-4.5 USM lens ($599). Designed specifically for EOS cameras with APS-C-sized sensors, the lens has one Ultra-low Dispersion element and three aspherical elements to minimize aberrations and Super Spectra coatings to suppress ghosting and flare.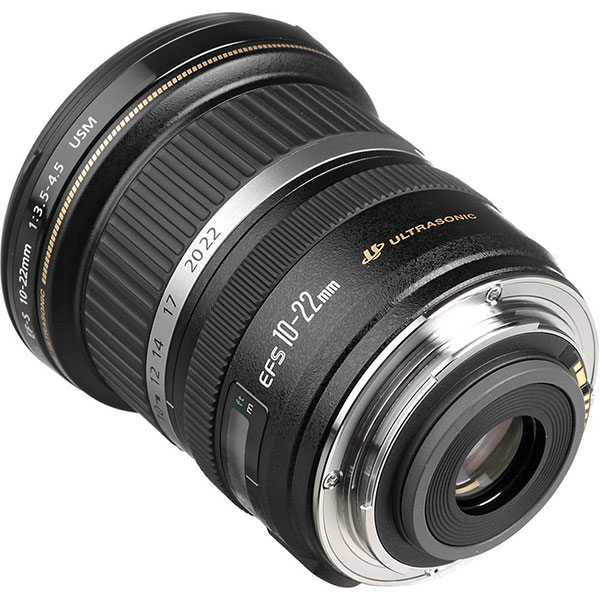 The Canon EW-83E lens hood is optional ($29), while third-party hoods can be had for less than $10. An Ultrasonic Motor provides smooth, quiet autofocus action with manual focus override available in One Shot AF mode. The lens is relatively lightweight (13.6 ounces) and requires a 77mm filter. If you're not Richie Rich, you know I'm going to suggest a filter to protect that front element. A 77mm Hoya UV Haze NXT HMC filter costs $53.
Who's It For: Cost-conscious landscape and travel photographers shooting Canon APS-C cameras.
Why I Like It: A well-designed and constructed wide-angle zoom that delivers a high level of value for its relatively affordable price.
Tamron's SP AF 10-24mm f/3.5-4.5 Di II ($499) is an alternative for other cameras, although Canon is covered, using APS-C sensors and producing a 35mm equivalent range of 16 to 37mm. The optical design uses three large-aperture, glass-molded aspherical lenses, as well as three hybrid aspherical lenses, to minimize spherical aberrations, coma, and distortion.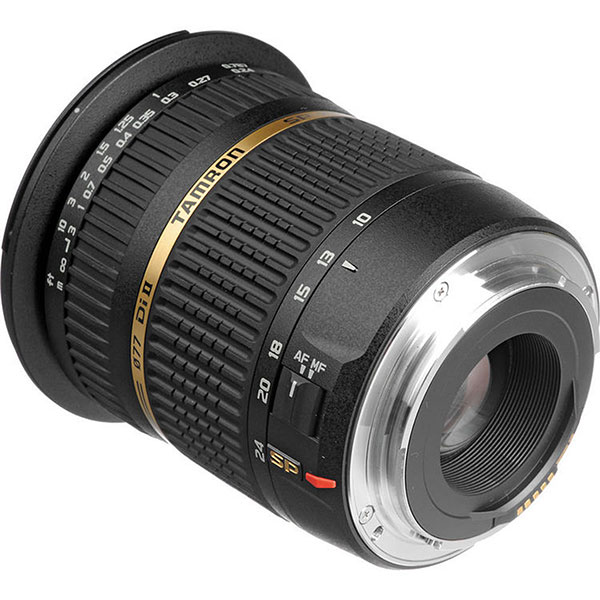 The lens focuses to a minimum of 9.44 inches that's maintained throughout the zoom range. (The Canon lens focuses to 9.5 inches.) At 14.3 ounces the lens is relatively lightweight and requires a 77mm filter so ditto on the filter advice. Tamron does include a nice lens hood at no extra charge.
Who's It For: Landscape photographers who are using the popular Canon, Nikon, and Sony APS-C sensor cameras.
Why I Like It: I own the previous version of the lens and love it and this one looks even better.
Create Maximum Depth of Field
When focusing, a lens locks in on a specific subject and all subjects at that distance are critically sharp. Objects not at the same distance are theoretically not as sharp but there is a range of acceptable sharpness referred to as depth of field.
Depth of field varies depending on lens aperture and focus distance. My personal rule for landscapes is to always use the smallest possible aperture to produce the greatest amount of depth of field. Tip: Depending on the ISO chosen, you may have to use a tripod to steady your camera because of the slow shutter speeds produced by small apertures.
If small apertures are your thing as well, Nikon's AF-S VR Micro-Nikkor 105mm f/2.8G IF-ED lens ($896) stops down to f/32. While maybe not the best choice for landscape photography, it makes an ideal travel lens for capturing small objects in crisp detail. And get this: the 105mm focal length is perfect for travel portraiture so the lens is a twofer.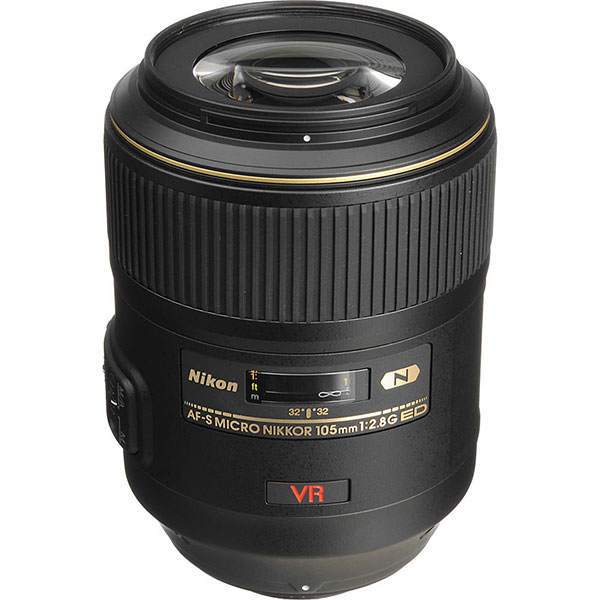 Or maybe you would prefer the AF-S DX Nikkor 10-24mm f/3.5-4.5G ED lens ($896) that stops down to f/22, providing the kind of depth of field that would make Ansel Adams jealous. Two Extra-low Dispersion elements minimize chromatic aberration to produce superior sharpness and color correction.
Three aspherical lens elements eliminate coma and other kinds of lens aberrations, even when shot at the maximum aperture, and help explain the lens's price tag. Nikon includes a HB-23 lens hood and soft lens case.
Who's It For: Nikon landscape and travel shooters using DX-format sensors.
Why I Like It: While not in the bargain bin, this beautifully crafted 10-24mm lens embraces a useful 15-36mm equivalent range of focal lengths.
Saturate the Colors
In the film days accomplishing this goal was easy: just load your camera with Fuji Velvia. These days DSLRs offer picture styles that punch up the contrast and increase the saturation of JPEG files.
An easy way to increase the saturation of your image after it's been digitized is by using Adobe Photoshop's Saturation command found in the Adjustments > Hue/Saturation menu tree. Even slight increases in saturation produce dramatic results. Raw shooters can use the Saturation slider found in Adobe Camera Raw or shoot a series of Raw files and combine them using the free HDR Efex Pro plug-in.
One of the ways to get a highly saturated and impressive image is to start with a full-frame sensor bearing lots of megapixels. Sony's 42MP A7R II ($3,198) delivers the goods and, oh yeah, it's mirrorless. It has five-axis image stabilization, compensating for vertical, horizontal, pitch, yaw, and roll movements. The camera has 399 phase-detect AF points and 25 contrast-detect points.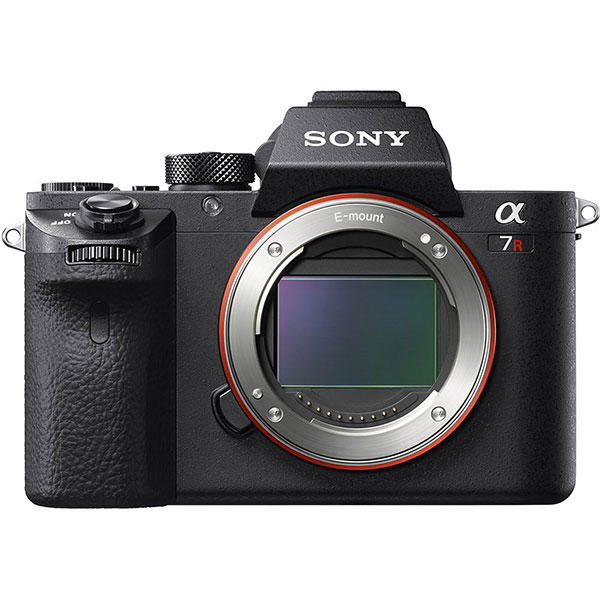 The A7R II incorporates Wi-Fi connectivity with NFC for transfer of images to a smartphone, tablet, or computer. Picky people may quibble about a lack of available optics for this camera, but what's available are Zeiss lenses, such as the Vario-Sonnar T* 24-70mm f/2.8 ZA SSM II ($2,098).
It has two extra-low dispersion and two aspherical elements to maintain low distortion and corner sharpness while minimizing chromatic aberrations. Its focal length and aperture range to f/22 make it versatile enough for travel or landscape photography. Its nine rounded diaphragm blades contribute to a pleasing bokeh.
Who's It For: Perfectionists who can look behind the nameplate to see the technology behind a highly capable camera.
Why I Like It: The combination of a 42MP, full-frame sensor with five-axis image stabilization is hard to beat.
Landscape photography demands a big sensor, so why not medium format? Well, "medium format" may not mean what you think. The most common sensor used in medium format cameras measures 43.8x32.9mm and while that's larger than a full-frame DSLR, it's a far cry from the 60x60mm used by classic film cameras like the Hasselblad 500CM.
The closest you'll get to that size is Phase One's XF 100MP that has a 53.7x40.4mm sensor size but comes with the same price tag as a 2017 Mercedes-Benz C-Class convertible ($48,990, with an 80mm LS lens). Like the Sony, there's a lack of lenses but two Schneider Kreuznach Leaf Shutter lenses—120mm and 35mm—are designed to resolve beyond 100MP, an important consideration when shooting with large sensors.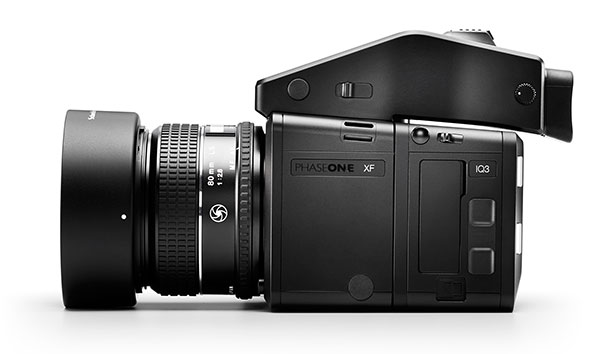 Honorable mention goes to Pentax and Fujifilm for raising the bar. With the Pentax 645Z ($6,996) with a 51.4MP CMOS sensor, Ricoh delivered a camera almost identical in size to the original Pentax 645 (6x4.5cm) film camera. The camera's AF capability has 27 autofocus points, including 25 cross-type sensors and three AF sensors for low-light focusing.
The 645Z has an ISO range from 100 to 204,800. The Fujifilm GFX 50S ($6,499) is a 51.4MP mirrorless camera that's considerably smaller than the Pentax 645Z yet has the same sensor size. The camera has a detachable electronic viewfinder, is weather and dust resistant, and can operate in temps as low as 14 degrees F.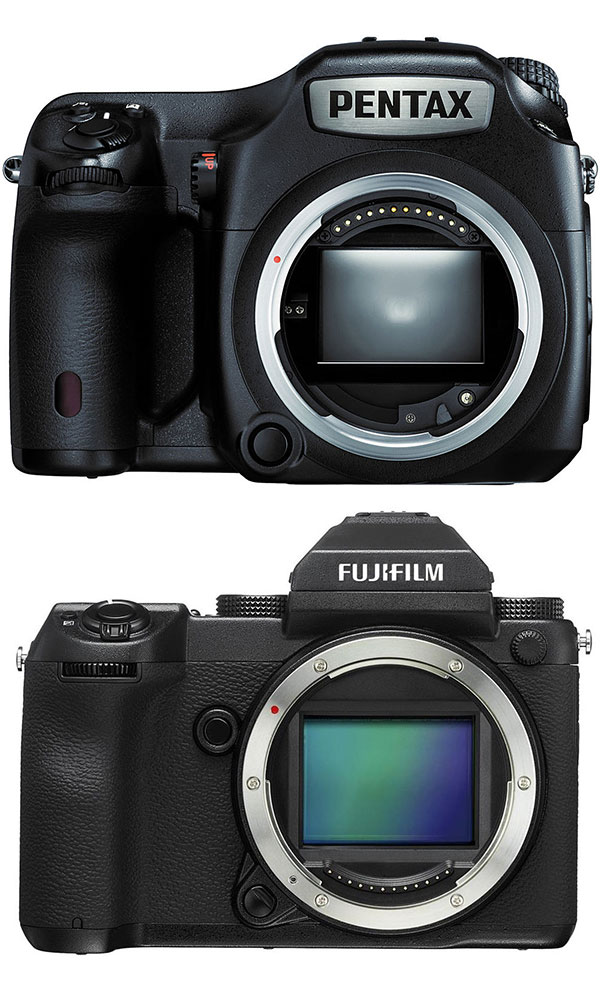 Who's It For: Shooters who firmly believe you should "go big or go home."
Why I Like It: The Pentax 645Z and Fujifilm GFX 50S deliver medium format image quality that won't break your piggy bank.
I enjoy shooting landscapes in infrared using Panasonic Lumix and Canon EOS cameras. While most of my previous travel photography was made with Canon EOS cameras, for the past several years I've been shooting with Panasonic and Olympus cameras not only because of their light weight but also the compact size of the many lenses available for the Micro Four Thirds system. You can see lots of my IR and travel images on my blogs, joefaraceblogs.com and mirrorlessphototips.com.

FEATURED VIDEO