Three Carl Zeiss T* Lenses From Sony For The Alpha, And Soon-To-Come Sony D-SLRs; Vario-Sonnar T* DT 16-80mm f/3.5-4.5 ZA Zoom, Planar T* 85mm f/1.4 ZA, And Sonnar T* 135mm f/1.8 ZA Page 2
Planar T* 85mm f/1.4 ZA: Somewhat smaller and shorter, this lens does not include ED glass elements but turned in very similar performance at f/1.8 and smaller apertures. Central sharpness was high even at f/1.4, but for better edge sharpness it was worth stopping down to f/2. In terms of sharpness, resolution of intricate details, punchy contrast, freedom from flare and from color fringing, this lens was a very strong performer, particularly in the f/4 to f/11 range, f/stops that I used frequently for adequate depth of field. The focal length equivalent of 127.5mm (on a D-SLR) made the 85mm Planar model more suitable for head-and-shoulders portraits in confined spaces. Its even wider maximum aperture would be most appreciated by those who must frequently shoot in low light, particularly when making images where shallow depth of field is desirable for blurring away cluttered backgrounds.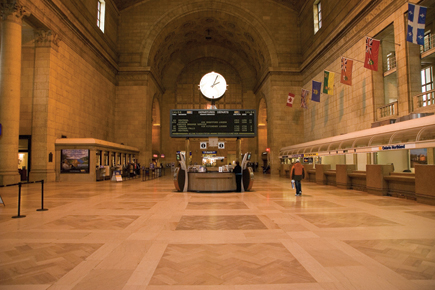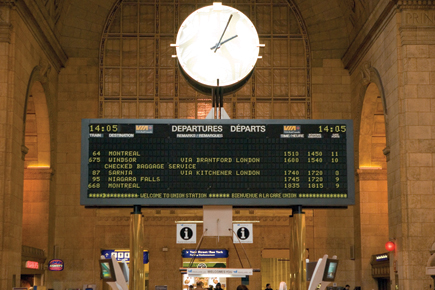 While the Carl Zeiss 16-80mm zoom does not boast very wide apertures, it's fine for low-light photography when used with a Maxxum or Sony Alpha D-SLR with a built-in Anti-Shake system. According to reliable sources, Sony will be introducing a "faster" zoom in 2008, with a constant maximum aperture of f/2.8 but featuring longer focal lengths. (Images made at maximum apertures in Aperture Priority mode, handheld, at a 1¼15 sec shutter speed.)
Carl Zeiss Zoom Lens
Described as a professional-grade model, the Vario-Sonnar T* DT 16-80mm f/3.5-4.5 ZA zoom was designed exclusively for D-SLRs. This 24-120mm equivalent zoom benefits from a circular aperture, T* coatings, and two glass-molded aspherical elements with several benefits. They correct spherical aberration (curvature of field) for more consistent edge-to-edge sharpness even at wide apertures while reducing comatic flare (blurring near the edges) and linear distortion. This lens is similar to the primes, but smaller and lighter, with a narrower focus ring and the addition of a zoom ring. While focusing is internal, the lens does extend when zoomed, by about 1.75" at the 80mm end.

In spite of the strong family resemblance, this more affordable lens does not feel quite as rugged as the primes. The barrel includes more parts made of high-grade polycarbonate materials in order to keep weight at a tolerable level. That's understandable since this more affordable lens targets a wider range of consumers, including families who would never want an unusually heavy zoom. Even so, overall build quality is definitely above average. Mechanically this is a very fine lens, with tight tolerances; both zooming and manual focus action are stiff but smooth. Autofocus was also fast and accurate during tests with an A100 camera.
While images made at the Carl Zeiss zoom's shortest focal lengths exhibited some barrel distortion, that's really of interest only in formal architectural photography. When some "distortion" is obvious, it's usually distorted perspective and that's caused by shooting technique and not by any optical flaw. (Image made at 16mm at f/5, using ISO 400.)
This zoom turned in performance that justifies its $659 street price, producing images with remarkably high resolution in the central area even at the maximum apertures. At those apertures, there's some slight softening near the borders as well as a bit of shading. Both aspects improve noticeably by f/5.6. Thanks to the effective lens hood, multilayered T* coating, and internal anti-reflective strategies, flare is extremely well controlled.

Peak optical performance (incredibly high) was produced in the 18-80mm range, at f/8, for a level of quality usually expected only from a single focal length lens. Corner sharpness/brightness is very high, and the images exhibit great resolution of the most intricate detail, great clarity, snappy contrast, and a beautiful color rendition. Barrel distortion (bowing outward of lines near the edges) is obvious at 16mm, decreasing very noticeably at slightly longer focal lengths. By 24mm, there's virtually no linear distortion. I made some really stunning 13x19" prints, the largest possible with my Epson desktop printer; even larger outputs should be equally impressive.

Final Evaluation
As my comments indicated, these ZA-series lenses are certainly worthy of the blue Zeiss logo. The most affordable of the premium-grade trio, the 16-80mm Vario-Sonnar T* zoom is also the most desirable in terms of portability and versatility. It's not built like a high-end Mercedes-Benz but its imaging performance should be a real eye-opener for anyone who has used only a kit lens or other inexpensive zoom. This would be a perfect complement particularly for the 10-megapixel Sony A100 or a future prosumer-level Sony Alpha camera with even higher resolution.

The 85mm f/1.4 and 135mm f/1.8 Carl Zeiss lenses were intended as problem-solving tools for those who need a telephoto with the widest possible maximum aperture. They're professional tools and priced accordingly but this duo should also attract the most discriminating photo enthusiast. Granted, both command a premium price but they do pay dividends in terms of superior mechanical, electronic, and optical features. Try them while visiting a photo retailer and you'll agree that these robust, beautifully finished lenses hold the potential for a lifetime of serious photography. Either model should satisfy those who place a high value on flawless performance, unsurpassed quality, as well as pride of ownership, prestige, and exclusivity.
Technical Specifications: Carl Zeiss ZA Lenses

Lens
Planar T* 85mm f/1.4 ZA
Sonnar T* 135mm f/1.8 ZA
Vario-Sonnar T* DT 16-80mm f/3.5-4.5 ZA
Sony Model #
SAL-85F14Z
SAL-135F18Z
SAL-1680Z
Angle Of View (Diagonal)
29Þ (35mm); 19Þ (D-SLR)
18Þ (35mm); 12Þ (D-SLR)
83 to 20Þ (D-SLR)
Construction
Eight elements in seven groups
11 elements in eight groups, including two ED
14 elements in 10 groups, including two aspherical
Min. Focus
2.8 ft
27"
13.8"
Max. Magnification
0.13x
0.25x
0.24x
Filter Size
72mm
77mm
62mm
Dimensions (DxL)
2.8x3.2"
3.5x4.6"
2.8x3.4"
Weight
20 oz
37 oz
15.5 oz
Sony/Maxxum SLR Compatibility
Multi-platform
Multi-platform
Digital only
Street Price
$1299
$1349
$659
For more information, contact Sony Electronics Inc., 16530 Via Esprillo, Ste. MZ 7104, San Diego, CA 92127; (877)
865-7669; www.sonystyle.com.

A long-time "Shutterbug" contributor, stock photographer Peter K. Burian (www.peterkburian.com) is the author of several books, including "Mastering Digital Photography and Imaging" as well as "Magic Lantern Guides" to the Sony A100 and Pentax K10D. He is also a digital photography course instructor with BetterPhoto.com.

LATEST VIDEO