These Comical Images Are Finalists in the 2017 Comedy Wildlife Photography Awards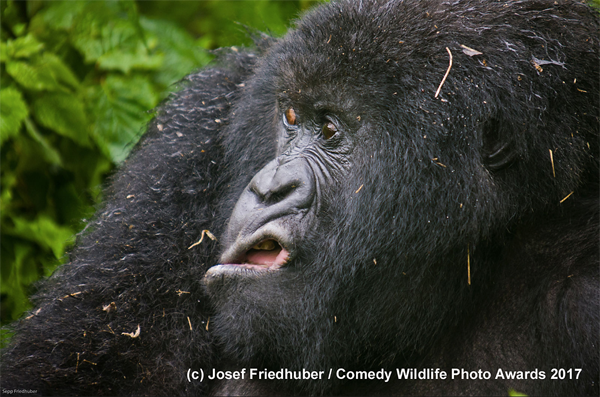 Of all the contests we've featured over the years, the annual Comedy Wildlife Photography Awards (CWPA) is among the most popular with Shutterbug readers. So we thought we'd help you kick off the week with a chuckle, by sharing these finalists in the 2017 competition.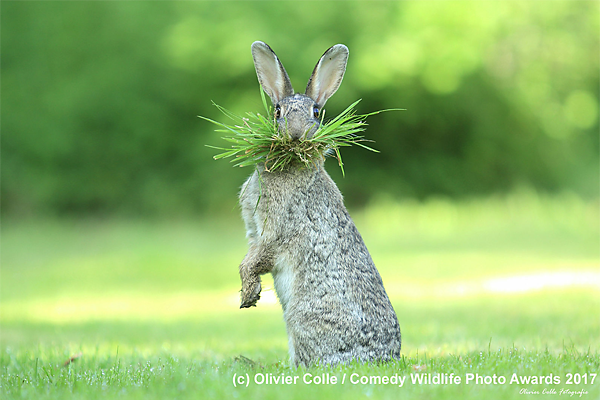 As you can see from these images, the CWPA isn't just for laughs and features some very fine photography. Based in Britain, the competition is open to both amateurs and pros across the globe and there's even a "Juniors" category for photographers younger than 16. On the other end of the age continuum, rules specify, "You must have taken the picture yourself within the last 99 years."
Wildlife conservation is an important underlying theme of this lighthearted contest, with a goal of generating awareness to the plight of endangered species. Photos of pets and captive images are ineligible and judges immediately disqualify images if it appears that animals were harassed, disturbed, or traumatized while being photographed.
Photographers were invited to enter images in a variety of categories and the Overall Winner will receive an all-expenses-paid safari for two in Kenya's Masai Mara National Reserve. Category winners will receive a hand-made trophy and international acclaim.
This year's competition is now closed and the images you see here are among our favorite finalists. We encourage you to visit the CWPA website to view more finalists, as well as the winning images from 2016. And be sure to bookmark the page so you can get a jump on entering the 2018 competition
You may also want to look at our story from last year's contest. We'll share the winners of the 2017 CWPA competition when they are announced.

FEATURED VIDEO