These Charming Portraits of Centenarians Show How They've Aged Since Young Adulthood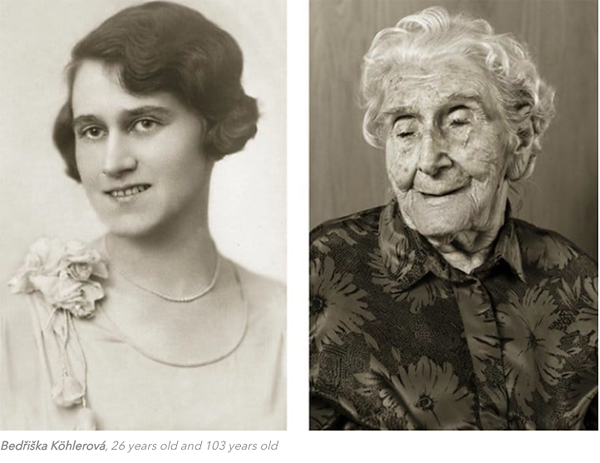 Those considered "past their prime," are familiar with the adage that "you're only as old as you feel." But I can tell you from personal experience that there's another way to think about aging, especially when peering in a mirror; namely, you're also as old as you look.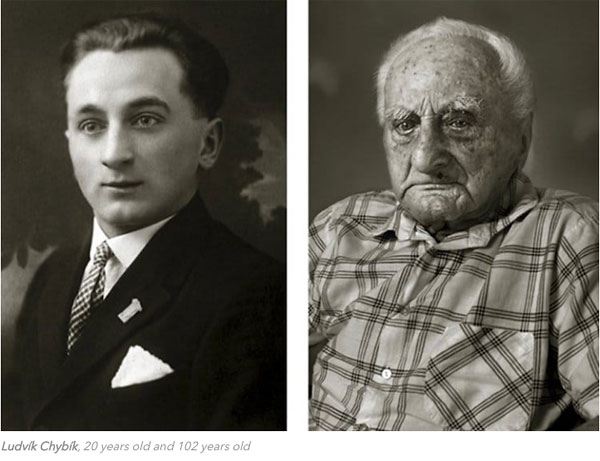 Czech photographer Jan Langer decided to test this thesis in his sentimental "Faces of Century" project, in which he made portraits of 100-year-olds and compared his charming images to those of the subjects when they were young adults. As illustrated in an interesting piece from My Modern Met, "Faces of Century" consists of then-and-now pairs of photos that depict Langer's theme that "Time is shrinking, as are the face of the elders."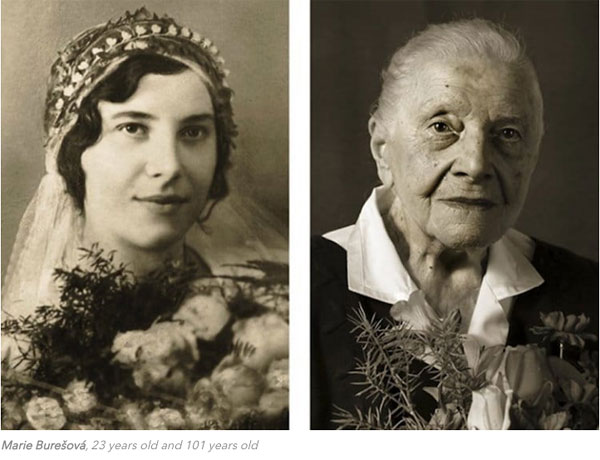 Langer interviewed his subjects to obtain information about their past and present lives—everything from occupation, hobbies, and places of residence, to unforgettable memories and more. While attempting to comprehend and illustrate the transformational physical and mental nature of aging, Langer says he "wondered what changes and what remains on a human face and in a human mind in such a long time."
While working on the project, Langer says he also pondered "how much loneliness of old age weighs, and what memories stay in a 100-year-old-mind."
The side-by-side images in the series provide viewers with a unique perspective of Langer's 100-year-old subjects who were in their late teens to early 30's when the original photographs were taken. Not only are physical similarities and differences clearly evident, but Langer encourages you to look closely to see if you can discern psychological changes too.
Adding to the impact of the new portraits that were shot in a vintage style, the subjects were asked to strike the same poses as in the original images. We suggest you visit Langer's website where you can view his entire series, and read supplemental text that adds a written component to his poignant portrait photos.

FEATURED VIDEO