Tamron 70-300mm f/4.5-6.3 Di III RXD Telephoto Zoom Lens Review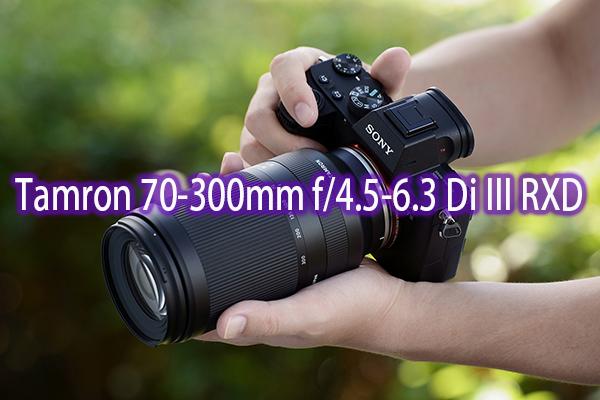 Just introduced, the compact Tamron 70-300mm f/4.5-6.3 Di III RXD zoom for Sony full-frame mirrorless cameras has an affordable ($549) price tag. It's eighth in the series of Tamron lenses made specifically for Sony E-Mount cameras, and it's the world's smallest and lightest telezoom in its class.
Overview
Offering the important 70-300mm zoom range for full-frame Sony mirrorless cameras, and an impressive 105-450mm range (equivalent) for APS-C class Sony models, the new Tamron 70-300mm f/4.5-6.3 Di III RXD zoom measures just 5.8 inches (148mm) long with a maximum diameter of 3.0 inches (77mm). Tamron says this new 70-300mm zoom is the world's smallest and lightest telephoto zoom lens for Sony full-frame E-mount mirrorless cameras (among full-frame zooms that extend to 300mm). At 19.2 ounces, I have to believe it. Matched with a compact and nimble mirrorless camera like any of the Sony Alpha full-frames, it's fast, sharp and fun to use.
Specifications
First Impressions
The $549 price tag tells me that the Tamron 70-300mm f/4.5-6.3 Di III RXD zoom is aimed toward the wider mass market that includes photo enthusiasts of all levels, as opposed to hardcore hobbyists who need more speed and are willing to pay for it. However, the overall fit and feel is robust and inspires confidence that this optic can perform.
In the days of old, when ISO 400 was really pushing the limits of image quality for most cameras, a lens with an f/4.5 aperture restricted applications. Not today. Now we can gleefully shoot at ISO 3200 – that's 800% faster – and still enjoy outstanding IQ. So I find myself using a slower-but-longer zoom lens in more situations than ever before. For this review I did a fair amount of shooting at ISO 8000 outdoors with great results.
Like most folks, I use a 70-300 zoom for sports, animals (birds in particular), landscapes and portraits. Some street photography, too. (I would include travel, but right now, travel does not include me.) It's a very versatile zoom range, so much so that I don't hesitate to recommend a 70-300 as the first accessory lens purchase for new DSLR or mirrorless owners.
For this review I used a Sony Alpha a7RII mirrorless camera body, which has a 42-megapixel full-frame image sensor, to evaluate lens performance. I have significant experience with this camera so I knew I'd be able to critically evaluate the image quality, including resolution, acuteness, contrast, color fidelity and correction for aberrations, in addition to other product characteristics like handling, build quality and so forth.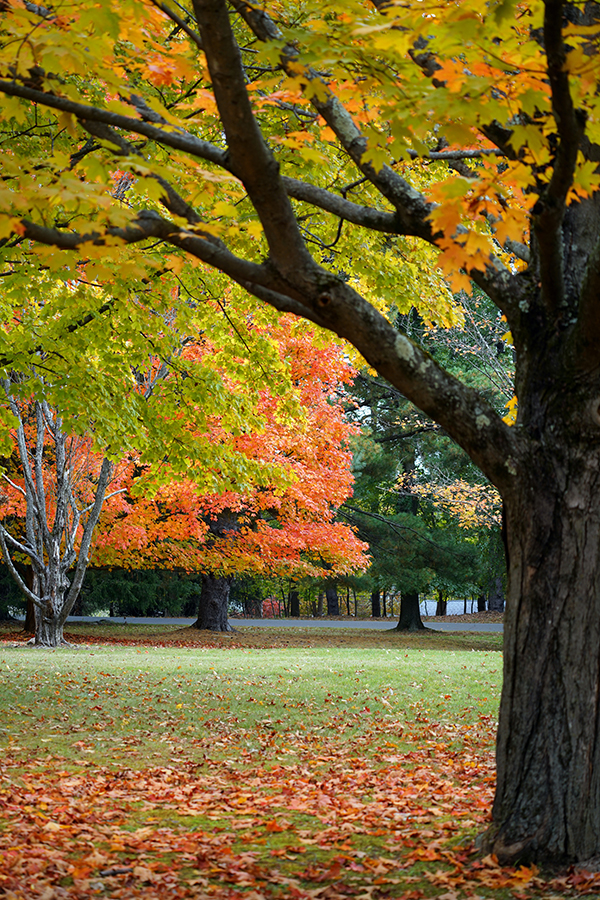 Construction
Partially built using an aluminum-magnesium alloy, the Tamron 70-300mm f/4.5-6.3 Di III RXD zoom feels solid and durable despite its light weight. The large zoom ring has slip-proof ridges and operates smoothly and quietly. For added protection against the elements, the Tamron 70-300 zoom has environmental seals at the lens mount and at other susceptible locations.
The AF drive system is powered by Tamron's proprietary RXD (Rapid eXtra-silent stepping Drive) stepping motor unit. It's very quiet and very quick. Technically put, the RXD uses an actuator to precisely control the rotational angle of the motor. This allows it to drive the focusing lens directly (i.e., without passing through a reduction gear). Additionally, there is a sensor that precisely detects the position of the lens. This enables high-speed and accurate autofocus, two necessary ingredients when you're shooting moving subjects or recording movies.
Optical Design
The optical formula features 15 elements in 10 groups, including one LD (Low Dispersion) element. The lens extends when zoomed but does not rotate, so you can align and use your polarizing or graduated ND filter without resetting it when you recompose.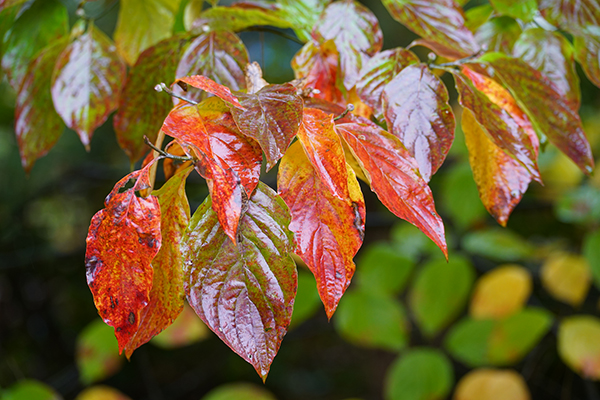 The diaphragm aperture is circular. Round aperture openings contribute to more pleasant bokeh partly because they do not turn defocused highlights into weird-looking polygons.
All glass-to-air lens element surfaces are treated with Tamron's proprietary BBAR (Broad-Band Anti-Reflection) coating. The benefit of lens coating is threefold. Coating reduces internal reflections (flare), suppresses ghosting and slightly increases light transmission.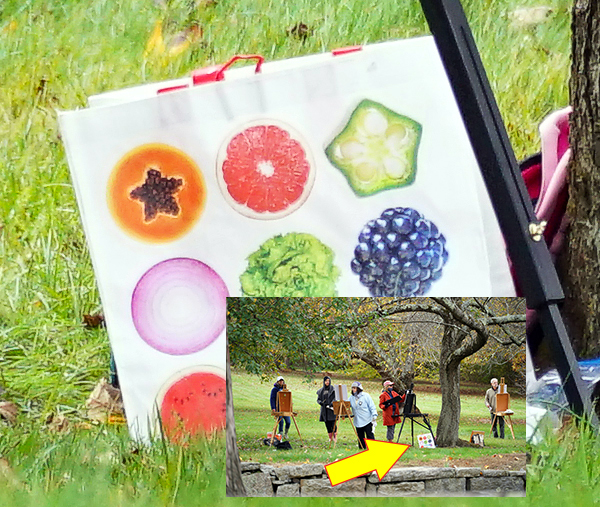 Leverages Features Built Into Sony Mirrorless Cameras
The Tamron 70-300mm f/4.5-6.3 Di III RXD for Sony E-mount takes full advantage of special image-correction features that are famously built into Sony mirrorless cameras. This economy helped Tamron engineers keep the weight—and cost—lower. It was unnecessary to build Vibration Control into this lens because Sony full-frame mirrorless cameras have the highly effective SteadyShot in-camera image stabilization.
The new Tamron 70-300mm f/4.5-6.3 Di III RXD uses many of the other advanced features that are built into mirrorless Sony cameras in addition to the highly effective in-camera image stabilization. These include Sony's Fast Hybrid AF, Eye AF, Direct Manual Focus (DMF), camera-based lens firmware updates and the oh-so important list of in-camera Lens Corrections. The Lens Corrections include countermeasures against shading (also called vignetting), chromatic aberrations and angular distortion.
Special Convenience
As mentioned above, the Tamron 70-300mm f/4.5-6.3 Di III RXD is the eighth member of a lineup of lenses for Sony mirrorless cameras. The series includes three primes (20mm f/2.8, 24mm f/2.8 and 35mm f/2.8) that are marvelously small and close-focusing, and five zooms that cover every focal length from 17mm to 300mm for full-frame cameras.
All eight lenses share the same filter size: 67mm. The advantages of one thread size become apparent if you own two or more lenses. All of your 67mm filters and caps become universal. You can use the same expensive Circular Polarizer or Neutral Density filter on your Tamron 35mm f/2.8 and on this telezoom, for instance. Lens caps are 67mm and interchangeable, so that's one less thing to fumble with when changing lenses. Smart, convenient and moneysaving.
Performance Summary
Excellent sharpness, color fidelity and contrast. Bokeh is surprisingly good for an f/4.5 zoom, and I was quite pleased overall and satisfied. The images speak for themselves, as should be the case with any high quality lens. A shot should not need an explanation beyond the basic technical specs.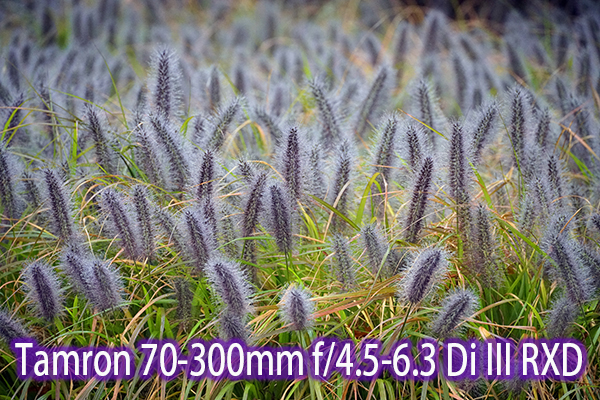 The Tamron 70-300mm f/4.5-6.3 Di III RXD focuses to about 30-inches (at 70mm) which is really quite good. For comparison, Sony's FE 70-300mm f/4.5-5.6 G OSS telezoom focuses to about 35.4 inches.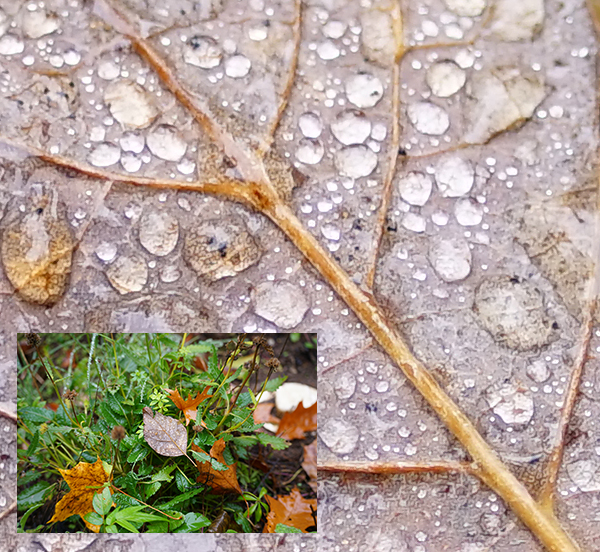 Conclusion
The Tamron 70-300mm f/4.5-6.3 Di III RXD is an excellent all-round telephoto zoom that is quite a bargain at $549. Perfect second lens for who people who bought their Sony Alpha with a kit zoom, this useful telephoto is ideal for sporting events, birding, wildlife and travel, and excellent for portraits, kids' school plays and street work.
Other photographers who perhaps already own a zoom in the 70-200mm range—but need something longer occasionally—will find Tamron's new 70-300 to be a great solution.
There is definitely a place in my photo backpack for this 70-300mm zoom because of the overall sharpness, uniquely compact configuration and usefulness of the zoom range. While I have other options when it comes to telephoto zooms, the Tamron 70-300mm f/4.5-6.3 Di III RXD heads the list for hiking and those photo excursions where I might otherwise carry just a prime and one fast zoom. And it can replace my 20-ounce Yeti Rambler beverage tumbler when I'm out for a drive. The lens is smaller and far more useful than a coffee cup when I spy a red-tailed hawk.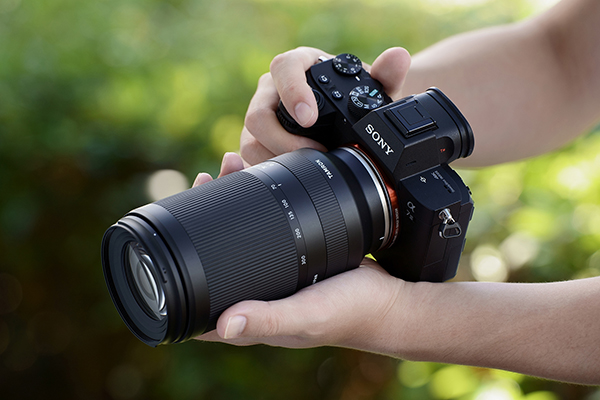 Price and Availability
Tamron's 70-300mm f/4.5-6.3 Di II RXD telephoto zoom lens for Sony E-mount (only) is priced at $549 and can be viewed and purchased from your local camera specialty store or ordered for immediate delivery. Order from Amazon today.
—Jon Sienkiewicz
(As an Amazon Associate, Shutterbug earns from qualifying purchases linked in this story.)

FEATURED VIDEO